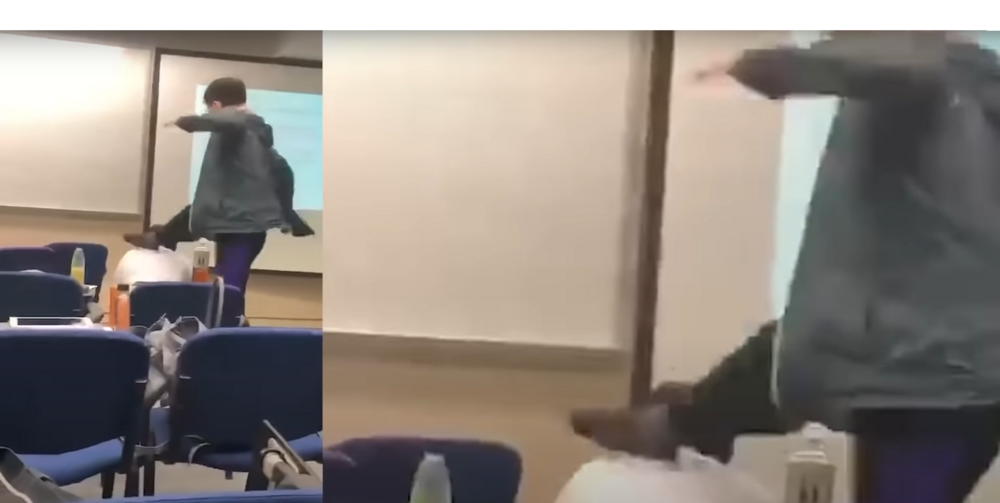 HKU SPACE student arrested after assaulting his classmate over homework dispute
A male nursing student at HKU SPACE was arrested on Wednesday night after kicking his classmate over homework issues.
Two male nursing students, aged 18 and 19, got into an argument at the HKU SPACE Kowloon East Campus in Kowloon Bay at 2.15pm on Wednesday.

The 19-year-old student surnamed Cheung was pushed down and kicked by another 18-year-old surnamed Au, who then fled.

Cheung sustained injuries to his face and back and was taken to the hospital by ambulance.

Au was arrested in Tsuen Wan on suspicion of assault occasioning actual bodily harm at about 7pm on the same day, and was detained pending investigation.

It was understood that the two were in the same project report team. Cheung was responsible for writing the script but was suspected of being absent from the previous meetings, resulting in gaps in the presentation agenda.

Being dissatisfied with this, Au criticized him for irresponsibility during the classroom break, after which the two had a huge fight resulting in the assault.

Some others filmed the incident and uploaded it online, drawing attention from netizens.

A netizen left a comment saying: "Prosecute him (Au)! How can people like this be a nurse?"

Others said that "there are such persons in group projects that always have an excuse," and that "there is no point for me to work hard to give him grades."