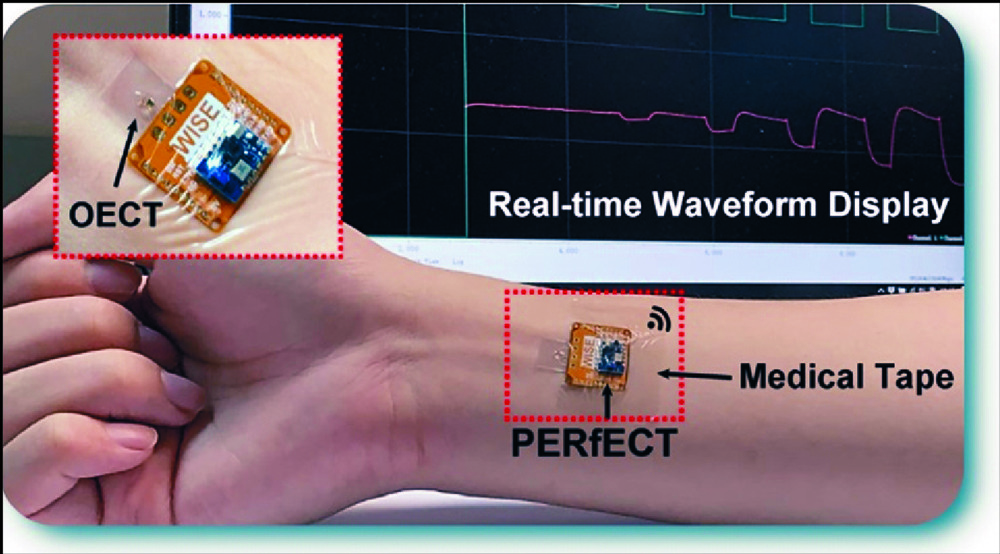 hku signals 'potential revolution' in biosensor
Researchers from the University of Hong Kong have developed a coin-sized device that can read weak electrochemical signals for personalized health monitoring, tracking conditions such as diabetes, heart diseases and mental illnesses.
The discovery was featured on the cover of the latest Journal of Analytical Chemistry.

The researchers said the personalized electronic reader for electrochemical transistors, or "PERfECT," is the world's smallest biosensor, measuring 1.5 x 1.5 x 0.2 centimeters and weighing 0.4 grams.

The device is easily wearable. It can be integrated into a smartwatch or worn as a patch, allowing for the continuous monitoring of biosignals such as glucose levels and antibody concentrations in the blood and sweat, they said.

They were also designed with optimal water stability and high sensitivity at low operating voltage.

It can also serve as a miniaturized electrochemical station for wearable devices and measure the outputs of other kinds of low-voltage transistors.

The device has a performance on par with bulky commercial equipment, but costs only one-tenth of the price.

Zhang Shiming, who led the team, said PERfECT "has the potential to revolutionize health-care technology."

The developers - HKU's WISE research group - include interdisciplinary researchers from electrical engineering, applied chemistry, biomedical engineering, microelectronics and software engineering, as well as promising undergraduate and postgraduate students.

"The vision for WISE is to promote the transition from 'hospital-centric' to 'human-centric' health care by developing next-generation wearable, intelligent and soft electronics technologies - hence the name WISE," Zhang said.

Zhang's group has since formed a start-up company, SESIC, to make the technology accessible, with hopes of applying the system to multiple wearable systems that are based on low-voltage transistors as soon as possible.