Leading epidemiologist has been at forefront of government's Covid-19 strategy. Leung announces resignation with 'heavy heart' and says he will leave at end of academic year.
Renowned epidemiologist Professor Gabriel Leung, who has been at the forefront of the government's Covid-19 strategy, has quit as the head of the University of Hong Kong's medical school.

Announcing his resignation on Sunday, Leung said he would stay as dean of medicine until the end of this academic year, before joining the Jockey Club to oversee its charities and community affairs.

Leung's contract with the university was supposed to end in July 2023.

In an internal email sent to the department's staff and students on Sunday, Leung said it was with a "heavy heart" that he was leaving the university after 23 years of service.

"I will be dedicating the next stage of my work life to addressing the ultimate challenge of the 'unethical epidemic of inequalities'," he said. "I will focus my efforts on the 'third redistribution' or philanthropy."

Professor Xiang Zhang, HKU's president and vice-chancellor, said Leung had "tendered his resignation from the university" and he would be stepping down as the faculty dean "at the end of this academic year".

"A global search for the next dean of medicine will be initiated, and details will be announced in due course," Zhang said in an email. "The university will ensure that there is a smooth transition for the faculty during the search process."

While he did not address Leung's reasons for resigning, Zhang thanked him for his leadership in the faculty and his commitment to his colleagues and students, as well as his contributions to the HKU community over the past 22 years.

"His exemplary stewardship was especially evident since the outbreak of Covid-19, as he led the faculty's stellar initiatives in public policy and research to fight the challenges brought by the worldwide pandemic," the president's email read.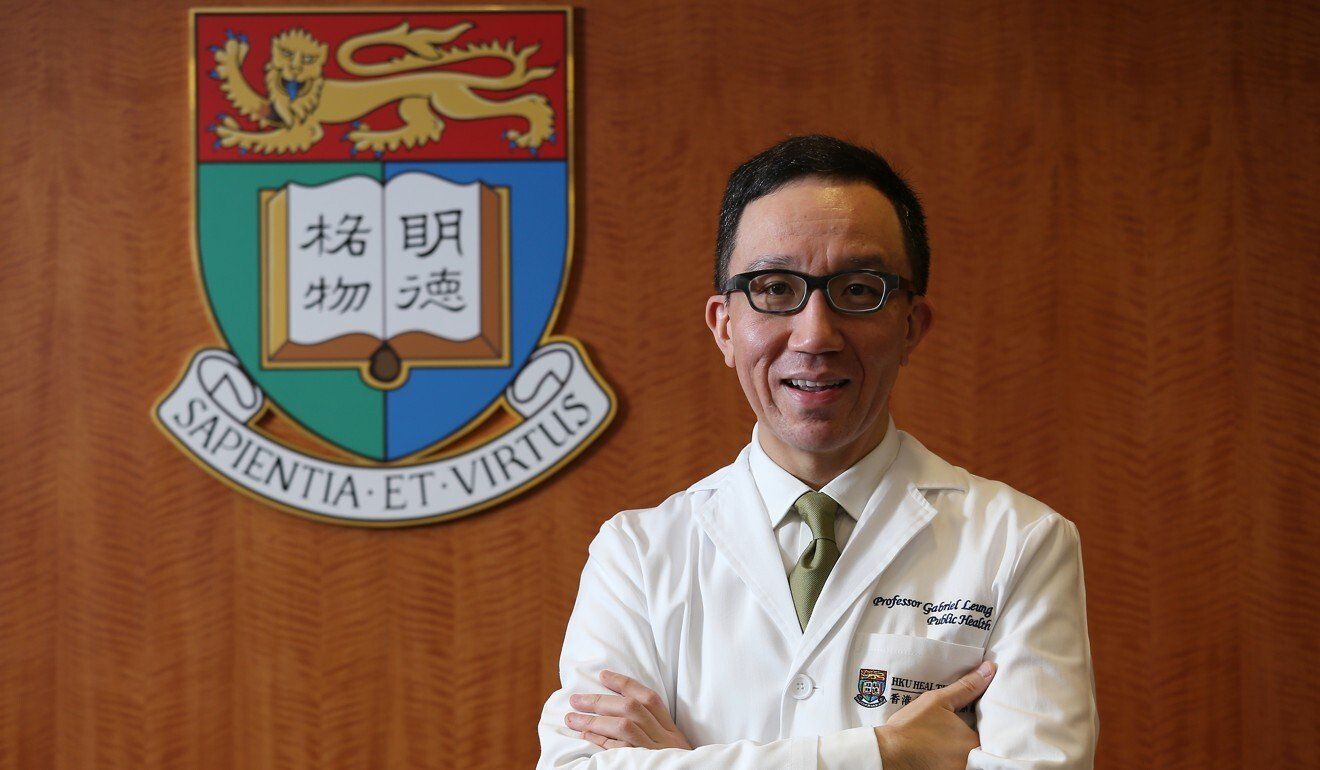 Professor Gabriel Leung first joined the University of Hong Kong in 1999.

The Jockey Club said Leung would join on July 18 next year as executive director, charities and community (designate), and would assume the role in August after the incumbent executive director Cheung Leong's contract expired.

Leung will report directly to the club's executive officer, Winfried Engelbrecht-Bresges.

"[Leung] will be in charge of the development and implementation of the forward-looking and responsible charities strategies and policies, and ensuring the effective and appropriate use, application and distribution of funds that generate positive social impact for the betterment of society," the club said in a statement.

"He will further grow the club's charities works [and] strategically shape the charities business to a higher level in order to meet the changing needs of Hong Kong."

Leung took up his first post at the university as an assistant professor at the then department of community medicine in 1999.

In 2008, he joined the government as the undersecretary for food and health, during which he led its response in the 2009 swine flu epidemic. In 2011, he was made the director of the Chief Executive's Office.

He was appointed the 40th dean of HKU's faculty of medicine and chair professor of public health in 2013.

Tim Pang Hung-cheong, a spokesman for the Patients' Rights Association, said he was "surprised" Leung would be leaving the medical sector to join the Jockey Club.

"Professor Leung is a good communicator and he is very willing to listen to different views," said Pang, who had often dealt with Leung during his time in government.

Hong Kong Medical Association president Dr Choi Kin also praised Leung for being "amiable and charming, and willing to communicate with his peers".

Chan Wai-keung, a political scientist from the Hong Kong Community College of Polytechnic University, declined to speculate whether Leung's departure could be related to perceived politicisation of university affairs in recent years.

"It is certainly a loss to the city's medical sector," he said. "Professor Leung is a respected figure in the sector and has ... also led some research on Covid-19.

"It is a pity that such an experienced health professional with a good record of administration has to leave the sector to work on a new job that is largely unrelated to what he has done in the past."