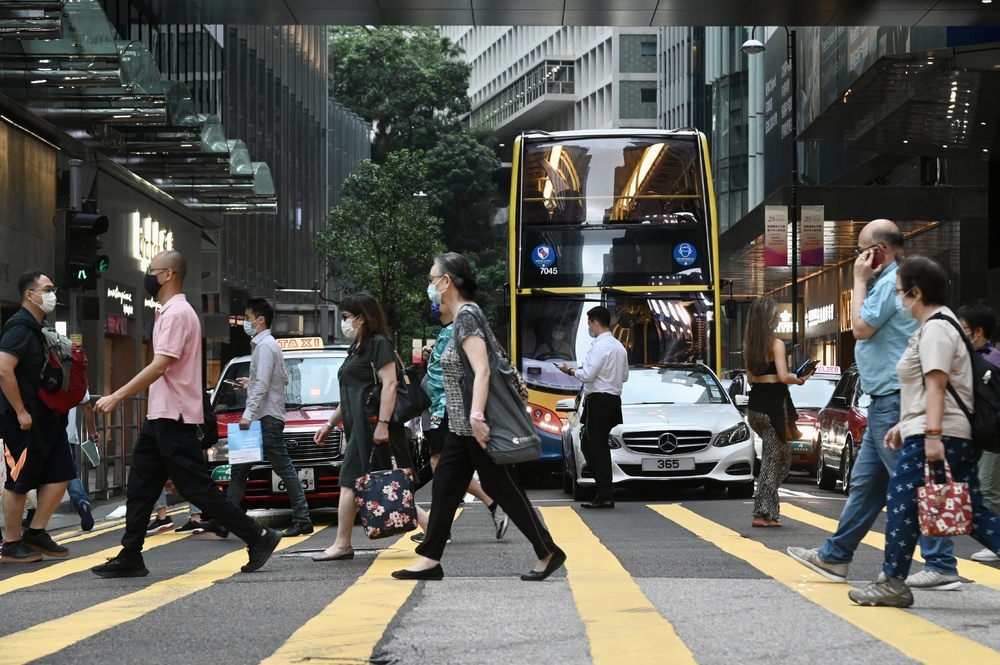 HKU expects mild growth in HK's GDP of 1.5pc in Q3
Hong Kong's GDP is projected to a mild growth of 1.5 percent in the third quarter of 2022, with the city's economy expected to manage a slow growth of 0.5 percent to 1.3 percent in the year 2022 as a whole, according to a University of Hong Kong estimation.
The HK Macroeconomic Forecast published by the university noted that Hong Kong's real GDP is estimated to revert to a slight growth of 0.6 percent compared to the same period last year as the fifth wave of the epidemic receded and with the support of the consumption voucher scheme in the second quarter of 2022.

Meanwhile, the unemployment rate is expected to go down to 4.1 percent in the third quarter due to the relaxation of social distancing measures, according to the university forecast.

However, the forecast also noted that the recent hikes in energy prices have already induced high inflation in various major economies, and the pressure of rising interest rates is expected to constrain economic growth in upcoming quarters.