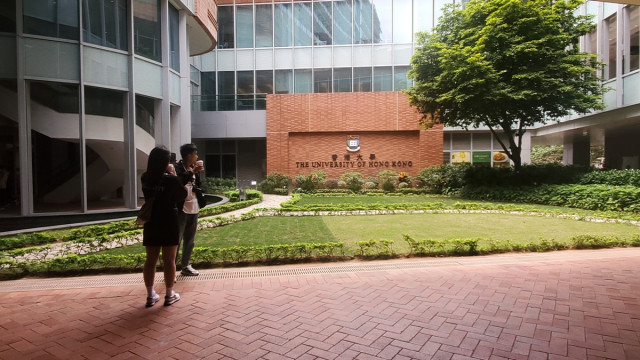 HKU clarifies admission with low scores a 'mission impossible'
The University of Hong Kong (HKU) issued a statement on Wednesday to hit back at unfounded rumors that certain agents can help mainland applicants apply to the school with promises of low entrance requirements and without standard grades, IELTS, or TOEFL scores.
The university added it reserves all rights to take legal actions.

The statement came after Sing Tao Daily reported that some education agents in the mainland are asking mainlanders to pay up to 2 million yuan (HK$2.23 million) for "guaranteed admission" to Hong Kong universities, including the HKU.

"You can apply even with low scores and no language proof," according to one of the advertisements.

One of the agents said they charge 2 million yuan for HKU admission and 1.6 million yuan for the Hong Kong University of Science and Technology (HKUST) and the Chinese University of Hong Kong (CUHK).

"Guaranteed admission" for Polytechnic University and City University will cost applicants 1.2 million yuan, and that for Baptist University will cost 1 million yuan.

"HKU does not authorize any intermediary organizations to recruit or admit students in mainland China, nor does it have a so-called 'internal recommendation' mechanism for professors to recommend non-local students for admission," a statement issued by HKU on Wednesday read.

"Non-local applicants interested in applying to HKU must directly submit their applications to the university, and only eligible applicants who meet the necessary requirements will be considered for admission.

"If students are found to have falsified their academic credentials, HKU will take disciplinary action against them in accordance with University Statutes to revoke their student status," it continued.