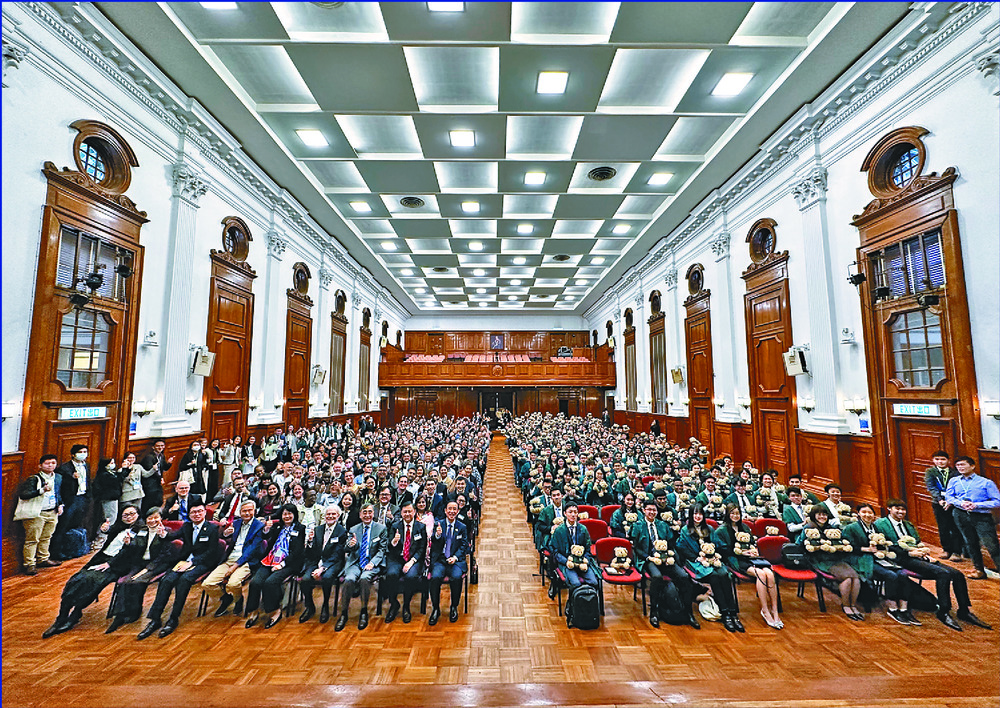 HKU awards $60m in scholarships to 200
About HK$60 million in scholarships was splashed out by University of Hong Kong to 200 local and overseas students this school year.
The first HKU Entrance Scholarships Award Ceremony was held at the university on Monday to recognize the students' outstanding academic and nonacademic achievements. The awardees, admitted last September, have come from Hong Kong and over 30 countries and regions.

In addition to 40 "President's Scholar" recipients, the others were "HKDSE Top 1% Scholarship" recipients who received at least HK$50,000 each.

Others included receivers of the "Jardine HKU Scholarship" that helps local students with financial difficulties but with leadership potential and the "Non-Academic Talents Scholarship" that recognizes those with outstanding nonacademic achievements.

The HK$60 million were sourced through donors, the government and the HKU.

Jardine HKU Scholarship receiver Ash Lo Yan-ting was awarded HK$90,000 for her studying a double degree program of Bachelor of Social Sciences and Bachelor of Laws. Coming from a grassroots family, Lo said she plans to use the money for her overseas semester exchange.

"Only through studying can our livelihood change for the better in a knowledge-based society such as Hong Kong," she said.

HKU acting president and vice chancellor Richard Wong Yue-chim said the university is "committed to building a learning environment for students from Hong Kong and abroad and unlocking the potential of each person who comes to our campus."

He added: "Not only scholarships, but also awards for leadership, contribution to society, and efforts toward breakthrough academic endeavours."

A number of consulates-general in Hong Kong - including Bangladesh, Brunei, Indonesia, Kazakhstan, Malaysia, the Philippines, Singapore, Switzerland and Turkey - attended the ceremony.

Fifteen local and more than 30 overseas secondary schools were also represented at the ceremony to celebrate the occasion with their graduate students.