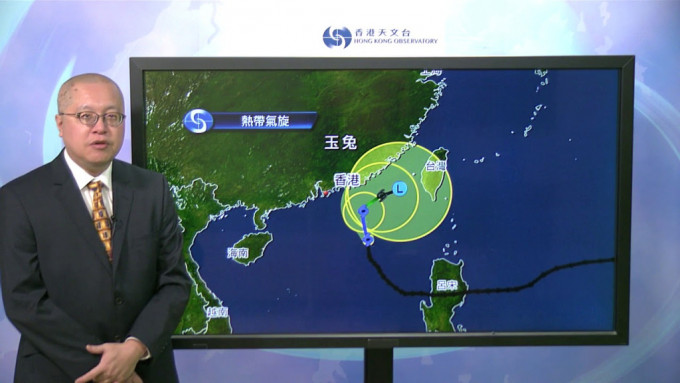 HKO Assistant Director Chan Pak-wai to take over from retiring Dr. Cheng Cho-ming
The government announced today (March 10) the Assistant Director of the Hong Kong Observatory, Chan Pak-wai, will take over as the Director of the Hong Kong Observatory in place of Dr. Cheng Cho-ming, who will begin his pre-retirement leave today.
Regarding the appointment of Chan, Secretary for the Civil Service, Ingrid Yeung Ho Poi-yan stated that Chan is competent and dedicated to his work and has extraordinary strengths in meteorology and scientific research.

Yeung believes that with his deep scientific knowledge and technical expertise, along with leadership qualities, he will be able to lead the Hong Kong observatory to combat future challenges while providing high-quality services to the general public.

Yeung also commented on the retiring Cheng by thanking him for his 34 years of government service and professional attitude while serving the citizens of Hong Kong.

Yueng further commended his efforts in leading his team in improving Weather Forecasting and Warning Services to safeguard the lives of the general public, along with establishing and maintaining Hong Kong's standing in the regional and international meteorological community by participating in the efforts of the World Meteorological Organization and International Civil Aviation Organization.

Adding that his resume speaks for itself and is why the meteorological community profoundly respects him.

She ended by wishing him an enjoyable life in retirement.