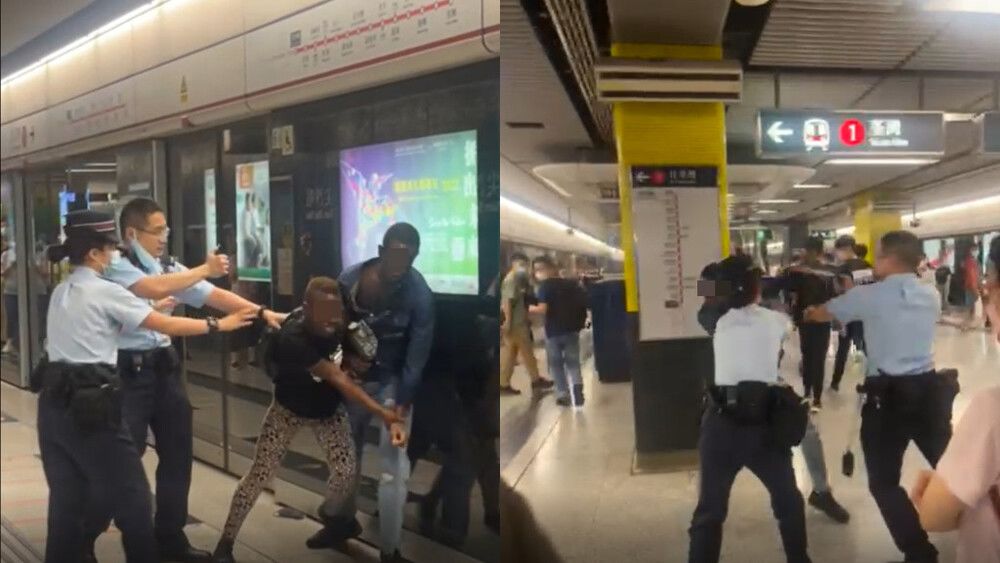 Maskless man pepper sprayed and arrested after assaulting cop
A row at Tsim Sha Tsui MTR station Thursday night saw a maskless man assault a police officer who had to use pepper spray to subdue him and make the arrest.
The incident occurred around 10pm Thursday as two police officers patrolled the train station. They spotted an African man who was not wearing a mask and intercepted him. The man reacted emotionally and assaulted a male officer before trying the flee the scene.

The officer sustained an injury to his arms and his face, and his glasses cracked.

The scene became messy as the man resisted the two officers fiercely while his female companion attempted to calm him down.

The male officer, at last, pulled his baton and used pepper spray on the man before finally subduing him and making the arrest.

It was understood that the man, 22, is from Rwanda and holds a temporary "going-out pass" issued by the Immigration Department. He was arrested for assaulting a police officer and resisting arrest and was remanded in custody.

He was also handed a fixed penalty ticket for breaching the Cap.599I Prevention and Control of Disease (Wearing of Mask) Regulation. His female companion walked free after police questioning.

The assaulted officer was then admitted to a hospital.

The case has been passed to the Yau Tsim district crime squad.