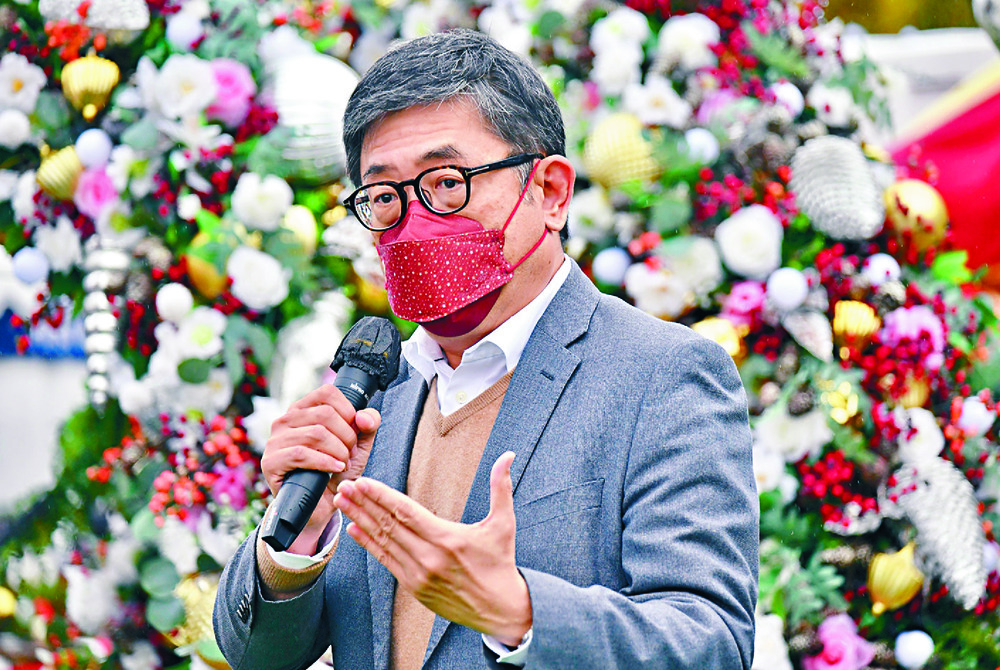 HK woos tourism reps in Xmas fest
Some 60 travel trade representatives from southeast Asia are visiting Hong Kong for a five-day trip at the invitation of the Tourism Board as the city gears up to welcome back tourists now that anti-Covid measures have been further eased back.
Arriving on Tuesday, the representatives can get started on taking in the sights and sounds with the amber health code canceled starting yesterday.

Arrangements have been made for them to visit a number of attractions, including the West Kowloon Cultural District, M+ and Palace museums, and theme parks.

They will also discuss cooperation with the local travel industry to launch new tourism products and promote Hong Kong's distinctive tourism highlights to visitors back home to get their countrymen to visit.

A Malaysian representative said people from his country miss Hong Kong and estimates tens of thousands of people would be attracted back to Hong Kong now that it has abolished the amber health code for inbound tourists.

"The new arrangements are a starting point and we hope the authorities can further simplify entry testing requirements," said Vickie Yong, managing director of Airlink Travel & Tour (Malaysia).

According to Chotechuang Soorangura, associate managing director of NS Travel & Tours from Thailand, it is estimated that 400,000 Thais will visit Hong Kong if anti-epidemic measures are further lifted.

Board executive director Dane Cheng Ting-yat said the familiarization trip marks a milestone first step to efforts to invite travel trade partners and media organizations in other visitor source markets to Hong Kong.

The board said there were more than 113,000 visitors in early November, an increase of 40 percent month on month and a 10 times year-on-year increase. More than 440,000 visitors came as of last month this year.

It described the lifting of the amber health code for inbound visitors as a sign that the "tourism door" has been opened to the world.

Although inbound visitors still need to undergo PCR tests and visitors entering Hong Kong now are mainly for business, visiting relatives and other urgent needs, Cheng believes the number of tourists will also gradually increase with airlines increasing capacity.

"We will also roll out a global promotional campaign with a view to teaming up with sectors across the city to drive a full revival of tourism together," he said, adding that the large-scale global promotional campaign "Hello Hong Kong" will cost no less than HK$100 million, and is planning to invite overseas celebrities and media.

On previous years, 80 percent of visitors were from the mainland.

"I hope, as the government says, there is a possibility of a border reopening with the mainland next year."