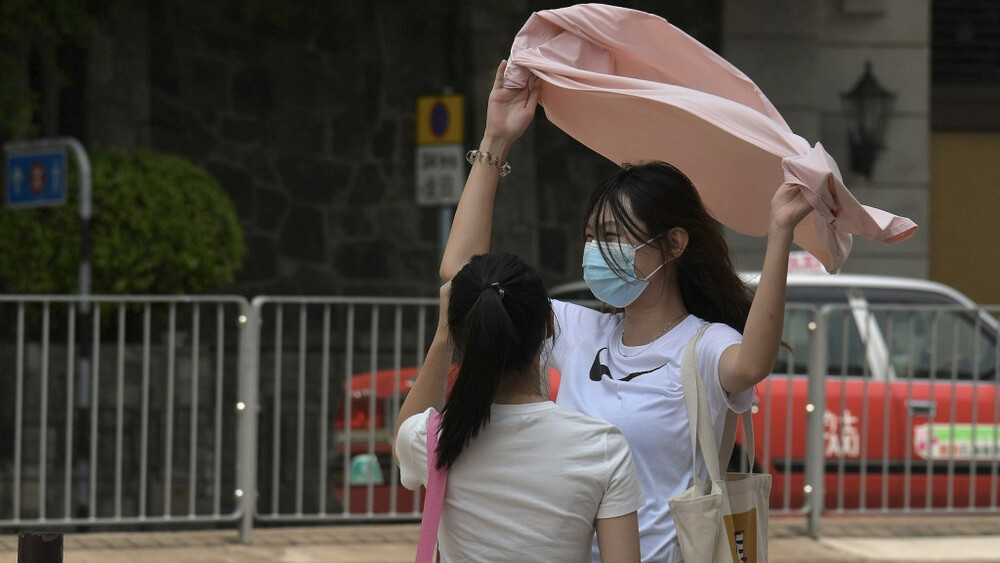 HK to see No 1 Typhoon signal as Nesat approaches
The Hong Kong Observatory will consider issuing the Standby Signal of No.1 tonight as Tropical Cyclone Nesat is expected to edge closer to the city.
According to the weather watchdog's forecasts, Nesat entered the northeastern part of the South China Sea this morning and will be closer to the Pearl River Estuary on Monday (Oct 17) at a distance of around 400 kilometres from Hong Kong.

Nesat is predicted to have a higher intensity level, expecting to be a Typhoon, and will bring winds over Hong Kong in the next two days.

Besides, under the combined effect of the northeast monsoon and Nesat, northerly winds will be strong offshore, reaching gale force on high ground.

The weather will be cooler on Tuesday and Wednesday, with temperatures falling to around 19 degrees in the urban areas, and a couple of degrees lower in the New Territories.

Meanwhile, the Macau Meteorological and Geophysical Bureau announced to issue a No.1 signal later today as Nesat is expected to maintain a distance of about 450km south of Macau.