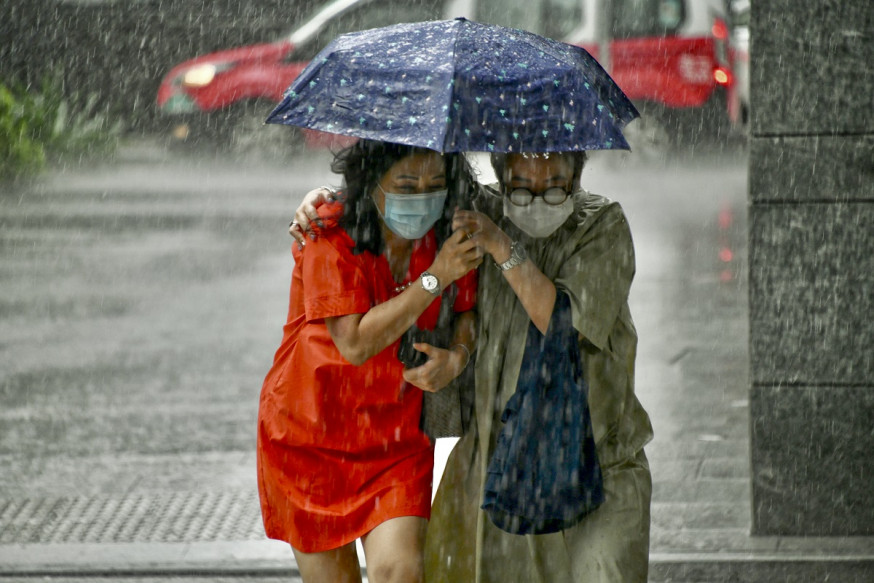 HK to brace for cold snap in coming days
Temperatures could drop to as low as 18 degrees Celsius in the next few days, the Hong Kong Observatory said.
A strong easterly airstream will affect the coast in the coming couple of days, bringing low temperatures to multiple districts.

According to the latest forecast, the mercury is expected to dip to 19 degrees in Ta Kwu Ling at 11pm on Sunday.

At 6am on Monday, the temperature will continue to fall to 18 degrees in Lau Fau Shan and Ta Kwu Ling, and 19 degrees in Tuen Mun, Tai Po , Sheung Shui, Sai Kung and Tseung Kwan O.

The Observatory said it will be mainly cloudy on Sunday and Monday, with several rain patches during the days.

But the weather will be warmer in the latter part of next week as clouds covering southern China are expected to thin out gradually midweek.

Meanwhile, a tropical cyclone which might become the second-strongest storm to hit Hong Kong in April in 60 years, will move across the seas east of the Philippines in the next few days.

Super Typhoon Surigae, with a maximum sustained wind near the center at 220 kilometers per hour, was centered about 1,100km east of Manila and at the speed of 18km per hour as of 12pm.

In April 2015, typhoon Maysak struck Hong Kong with a maximum intensity of 230 km per hour, making it the strongest storm to land the city of the month in decades.

But the storm is expected to be weakened to a typhoon on April 22, and the track might still change.