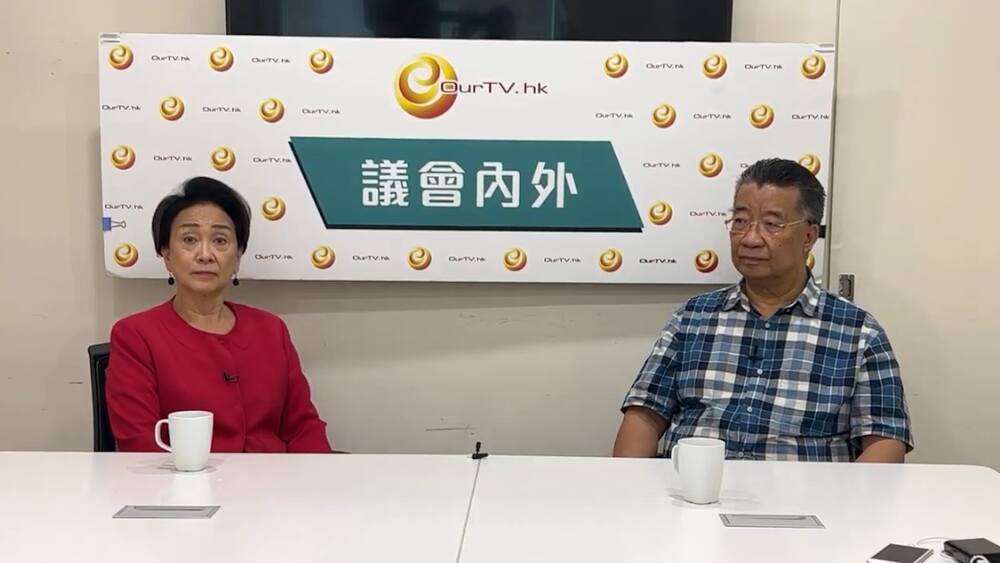 HK shouldn't 'snatch' but attract overseas talents
Former Beijing adviser Lew Mon-hung said Hong Kong should attract overseas talents instead of "snatching" them, as stressed by Chief Executive John Lee Ka-chiu. He added that competition-based policies might damage the city's international status.
Lew, a former member of the National Committee of the Chinese People's Political Consultative Conference, spoke about the city's worsening brain drain when attending an online radio program hosted by former Democratic Party chairwoman Emily Lau Wai-hing Tuesday.

His reply came after Lau said many teenagers are now flocking to other countries before specific deadlines, and gave Canada and its immigration policies as an example.

Lew then referred Lee's remarks on snatching overseas talents as "incorrect" and continued that the city should attract them to come here.

Lew also said if Beijing or Hong Kong continues its competition-based policies, it will be most unwelcoming for elites worldwide. He gave Singapore as a counterexample and highlighted how its tolerating attitudes formed an attractive and friendly investment environment.

Lew believed that the "one country, two systems" principle could only be perfectly executed if China insisted on its economic reform. He quoted Chinese President Xi Jinping saying that the principle needs not to be changed as well.

He added the U.S. and many Western countries are major stakeholders of Hong Kong as an international financial hub and warned against treating these countries as enemies.

Lew also slammed principal government officials for "crossing the line" when publishing statements opposing Taiwan visits made by U.S. House Speaker Nancy Pelosi. He cited the Basic Law that diplomatic affairs should be handled by the Foreign Ministry.

Lew, again, underlined turning Hong Kong into an "anti-U.S. battlefront" will do no good to the city.