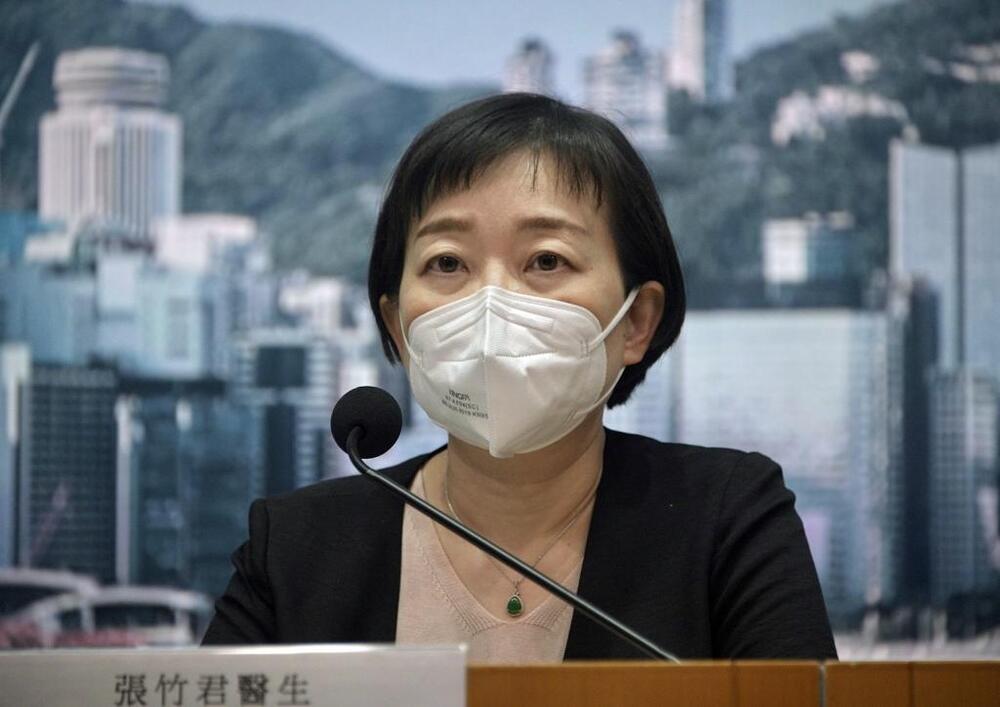 HK sees 489 Covid cases as false positive cases mount up
Hong Kong reported 489 new Covid-19 cases on Tuesday as health authorities exclude positive rapid antigen test results from the total number of confirmed cases starting Tuesday.
Among the new cases, 231 were confirmed PCR tests, and 258 were positive rapid antigen test results reported by citizens. The Centre for Health Protection's Chuang Shuk-kwan said the tally of the fifth wave of the pandemic now exceeded 1.203 million.

Chuang said the number of cases, which were tested positive via rapid tests but were found negative after nucleic acid testing, has exceeded the acceptable range of the false positives rate.

Given that the false positive rate has reached 15 to 20 percent in recent days, the authorities will re-arrange the number of confirmed cases and change the reporting method starting today, that is, rapid test cases without a positive nucleic acid test will not be calculated as positive cases.

Those reported as positive today will receive sampling bottles for nucleic acid testing tomorrow, while relevant reports could be obtained on Thursday or Friday.

In addition, four more cases were found carrying BA.2.12.1 variant, of whom two lived in Jet Foil Mansion and were family members of a previously confirmed patient.

The authorities also found that one of them has dined with the patient living in Yee Shan Mansion of Kao Shan Terrace in Quarry Bay on MAy 28. The other two who lived in Yan Yuet House of Yan Shing Court in Fanling were of unknown origin, involving a 15-year-old teenager and her 67-year-old family member.

As for the bar clusters, LINQ cluster saw no new cases today, and the overall number of cases remained at 93. Shuffle reported 12 new infections, taking the infections within the cluster to 97.

Meanwhile, 62 schools reported adding 72 cases on Tuesday, including 56 students and 16 teachers. Among them, Kowloon Tong Funful English Primary School reported one more case, who was a sibling of a previously confirmed case.

It was understood that the school has two basketball classes involving 13 students and a teacher, which has already had three cases. A class of 31 students at Kiangsu-Chekiang College, International Section had five students and two teachers tested positive. The Department of Health recommended the above two classes suspend for a week.

As for residential care homes, one staff member of an elderly care home tested positive today, and 10 residents were listed as close contacts. The center last saw confirmed cases in April 29, so the staff was expected to be infected in the community.

Chuang also added 53 imported cases, including 32 detected at the airport and 17 identified in quarantine hotels.

Hospital Authority's Chief Manager of Quality and Standards Lau Ka-hin reported three more death, pushing the city's death tally to 9,176. The deceased patients included one man and two women aged 81 to 93. One was a resident of an elderly care home and two had no vaccination record.

Lau noted that public hospitals and treatment facilities are now housing 372 patients. Among them, twelve are in critical condition, seven are in serious condition, and six in critical condition has been admitted to a hospital's intensive care unit.