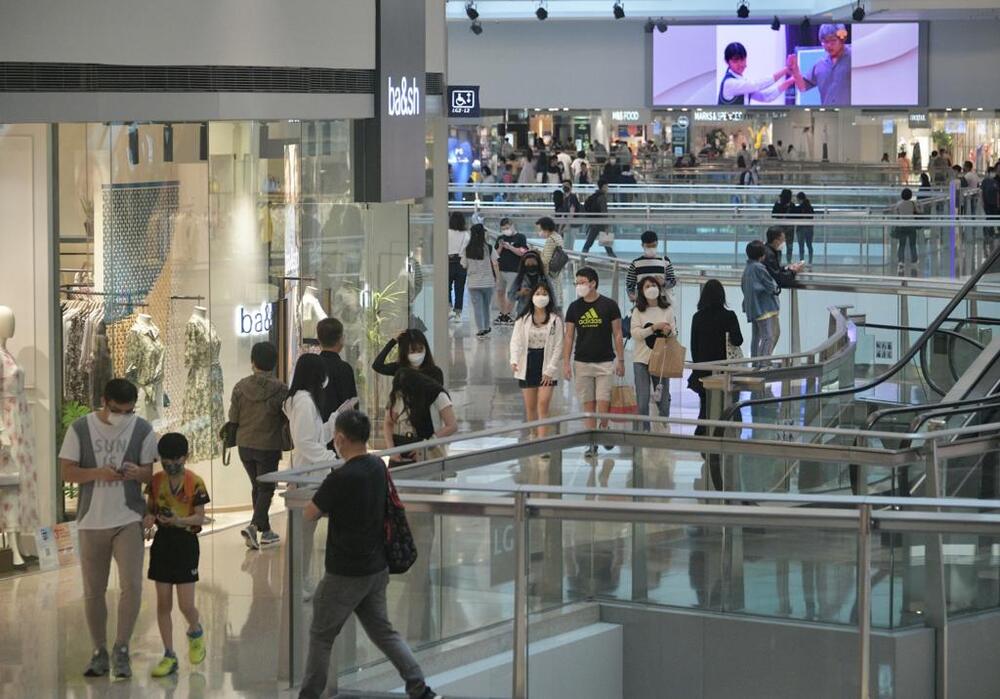 HK sees 300 new Covid cases, HA general outpatient service partly resume
Hong Kong reported 300 new Covid-19 cases and added five related deaths, as the Hospital Authority will partly resume general outpatient clinic services.
Among the new cases, 119 were confirmed via PCR tests, and 181 were positive rapid antigen test results reported by citizens.

The Centre for Health Protection's Chuang Shuk-kwan reported 22 imported cases, including 14 arriving on Saturday -- one on flight CX2819 and three on flight CX865 from Vancouver, one on CX881 from Los Angeles, two on SQ882 and five on SQ894 from Singapore, two on AI316 from Indonesia.

Chuang said the city has so far detected two BA.5 variants, five BA.2.12.1, and five BA.2.12 cases. She said the Omicron will continue produce new variants, and the authorities will closely monitor the announcements from World Health Organization.

"We have not seen any special clinical symptoms of them for the time being and the prevention of imported cases in the future will balance various sectors."

The overall tally of the fifth wave of the pandemic outbreak now exceeded 1.191 million, Chuang added.

None of the new cases was reported by elderly care homes or schools.

Meanwhile, Hospital Authority's chief manager for quality and standards Lau Ka-hin said, as the pandemic eased, the HA will resume part of the suspended services at general outpatient clinics and adjust quotas for general outpatient services. More details will be announced later.

He also said that the designated clinics have served more than 120,000 patients since the beginning of the outbreak, of whom some 1,700 were higher-risk patients who made appointments through the Care Booking Line.

He added that the authorities will first resume services in the evenings and on weekends, then gradually converted the designated clinics back to general outpatient clinics. The arrangements will be implemented in phases.

Lau also reported five more related deaths, pushing the city's death tally to 9,100. The death rate now stands at 0.76 percent.

The five new deaths were all logged in public hospitals on Saturday, including three men and two women aged between 53 and 88. One was a resident of elderly home, and two had no vaccination record. Four of them were aged 65 or above, Lau added.

He spoke of the case of a 53-year-old woman who was comparatively younger. The deceased patient had a diabetic record. She fainted at home on April 24 and hit her head.

The woman was taken to United Christian Hospital where she was performed a brain scan and found that she had bleeding in her brain, causing her brain pressure to rise.

She was then transferred to Queen Elizabeth Hospital on the same day and tested positive with a ct value of 34.8 upon being admitted. She has undergone treatment in the hospital since then but her situation did not see any improvement and passed away on Saturday morning.