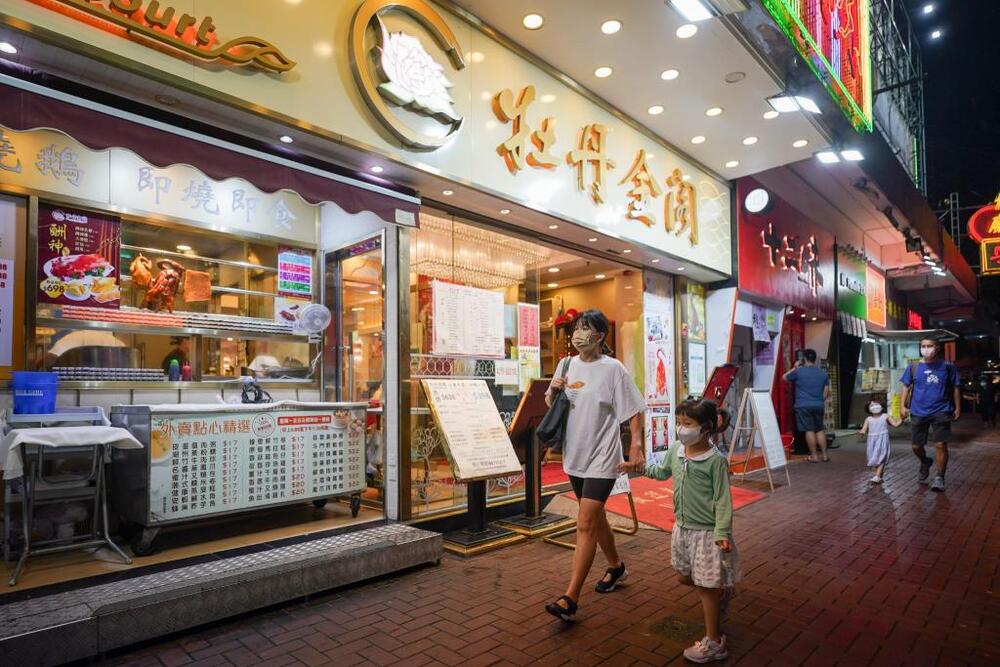 HK sees 266 new cases; Yuen Long restaurant cluster added four more cases
Hong Kong saw 266 new Covid-19 cases and two related deaths on Sunday, and a restaurant infection outbreak in Yuen Long added four more patients.
Among the new cases, 112 were confirmed via PCR tests including 25 imported cases, and 154 were positive rapid antigen test results reported by citizens. Eighteen imported cases were detected at the airport, while the other seven were reported from designated quarantine hotels.

The overall tally of the fifth wave of pandemic outbreak now stands at 1,193,954.

Four more cases were confirmed at an infection outbreak cluster at Chinese restaurant Peony Golden Court in Yuen Long, pushing the number of cases in the cluster to eight, according to the Centre for Health Protection's principal medical and health officer Albert Au Ka-wing.

The latest four confirmed cases are all diners who visited the restaurant on the morning of May 1, and the eight confirmed diners so far all sat in the center of the lobby and are believed to have been infected by short-distance airborne transmission while eating.

Au said preliminary analysis showed those diners are infected with a locally prevalent strain of the virus, pending further laboratory verification.

Au added that the authorities took eight environmental samples from the restaurant, all of which were negative, while all restaurant staff also tested negative.

Hospital Authority's chief manager for integrated clinical services Larry Lee Lap-yip reported two related deaths, pushing the death tally to 9,133. The death rate now stands at 0.76 percent.

The new deaths involved two men aged between 72 and 85. One was an elderly home resident and both had vaccination records.

Public hospitals and treatment facilities are now housing 965 patients. Among them, one is in critical condition, one is in serious condition and two have been admitted to hospitals' intensive care units.