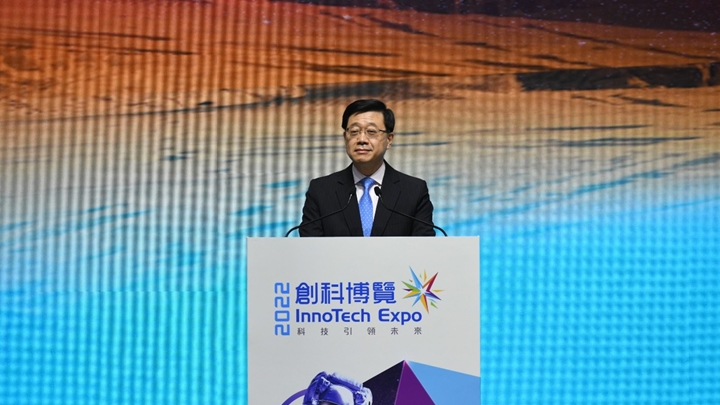 HK's payload specialist list to pass to China for further screening
The name list of Hong Kong payload specialist astronauts will be submitted to the central government this month for further screening, said the Chief Executive.
John Lee Ka-chiu said at a science conference on Monday that the country's recruitment of payload specialists, launched in October, has seen an enthusiastic response in Hong Kong.

This year marks the first time for the country's top aerospace project, the China Manned Space Programme, to grant opportunities for Hong Kong and Macau citizens to participate.

Innovation, Technology and Industry Bureau said that 120 payload specialist applications were received at the end of October, with over half of the applicants being experts in biology, medical, and electrical engineering. Others are from fields including physics, material studies, chemistry, astronomy, and psychology. 

After initial selection by the HKSAR government, the subsequent screening will be undertaken by the relevant mainland authorities. 

A payload specialist is professional scientific researchers flown aboard spacecraft for specific missions, with he/his knowledge and experience to operate a particular, unique payload carried.

During space missions, payload specialists are mainly responsible for conducting aerospace experiments or research, operating space laboratory equipment, and managing daily operations of space stations with other astronauts.