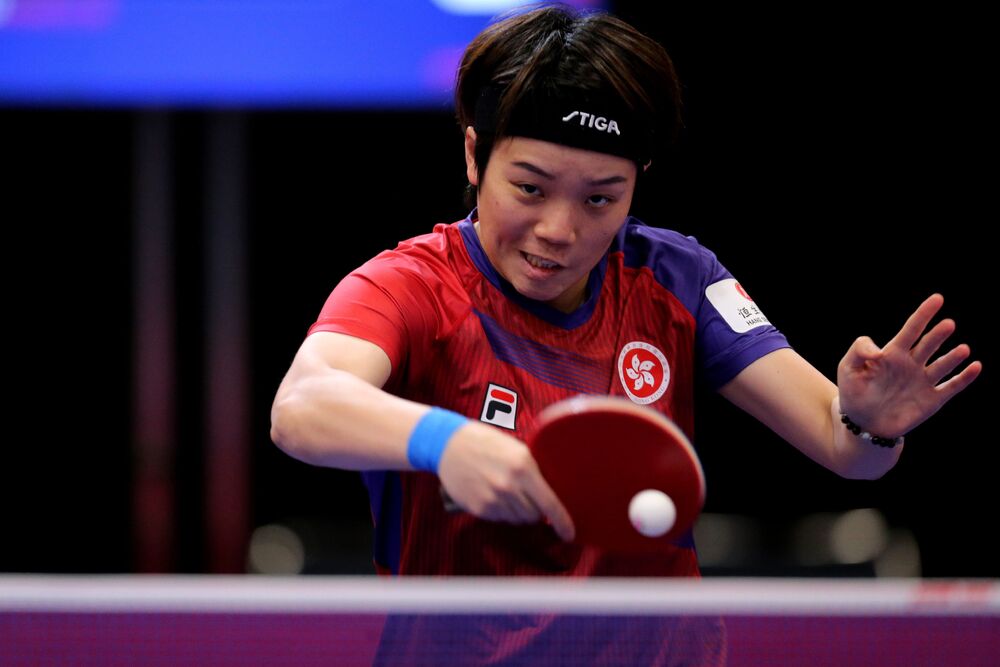 HK's Doo Hoi-kem, Wong Chun-ting advance to World Table Tennis Championships round of 16
Hong Kong's top table tennis players Doo Hoi-kem and Wong Chun-ting have advanced into the round of 16 at the World Championships in the United States.
Doo claimed a 4-3 victory against American Lily Zhang at the George R Brown Convention Centre in Houston. Winning with a score of 11-9, 9-11, 13-11, 9-11, 11-6, 6-11, 11-9. She will be facing South Korean Suh Hyo-won in the next round.

In the men's singles, Wong eased into the last 16 after a 4-1 win over Daniel Habesohn of Austria. He won with a score of 11-8, 12-10, 11-6, 3-11, 11-7.

Wong will meet China's Lin Gaoyuan for a place in the last eight.

Meanwhile, Doo and Wong have also qualified for the round of 16 in the mixed doubles. The pair easily wiped out Stoyanov Niagol and Piccolin Giorgia of Italy 3-0 by a score of 11-5, 11-9, 11-6. They will have to defeat Tomokazu Harimoto and Hina Hayata of Japan for a place in the quarter-finals.

Another Hong Kong pair, Ho Kwan-kit and Lee Ho-ching, will also be joining teammates Doo and Wong in the round of 16 after claiming a 3-0 victory against German duo Patrick Franziska and Petrissa Solja.