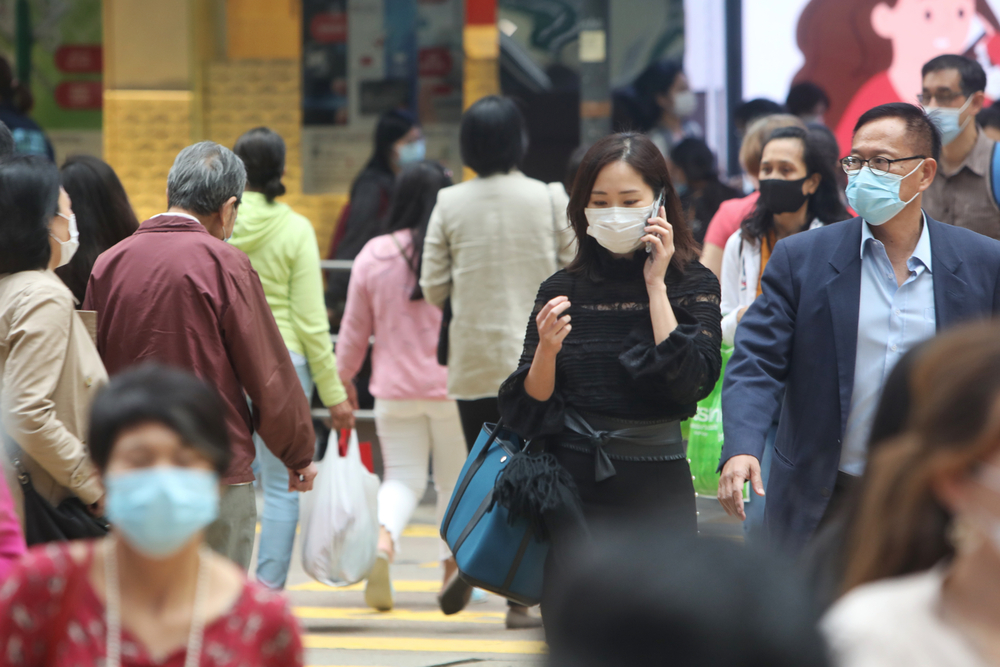 HK reports 11 Covid cases with four infections untraceable
Hong Kong has recorded 11 new confirmed Covid-19 cases - eight local and three imported – bringing the tally to 11,067 cases, according to the Centre for Health Protection.
Among the 11 patients were four men and seven women, aged between three to 60 years.

The Centre for Health Protection said of the local cases today, four of them were linked to previous local infections and the other four with untraceable sources.

The three imported cases were two returnees from the Philipines and one from Indonesia.

The five untraceable infections include a 47-year-old clerical staff who last went to work on March 3. He had his sample collected on March 3 two days after he developed fever. He lives in Tower 1 of Dicovery Park in Tsuen Wan.

The second patient is an 18-year-old student who developed headache and fever on February 22 and had his sample collected on March 1. He did not return to school for face-to-face classes. He lives in Hiu Fai House of Hiu Lai Court in Sau Mau Ping.

The third patient is a 48-year-old clerical staff who last worked on February 26. He developed fever on March 1 and had his sample collected the same day. He lives in Kui Yan Court in Sai Ying Pun.

The remaining patient is a 37-year-old part-time foreign domestic helper who last went to work on February 23. She developed headache on February 28 and had her sample collected on March 2. She lives in Honour House in Yau Ma Tei.