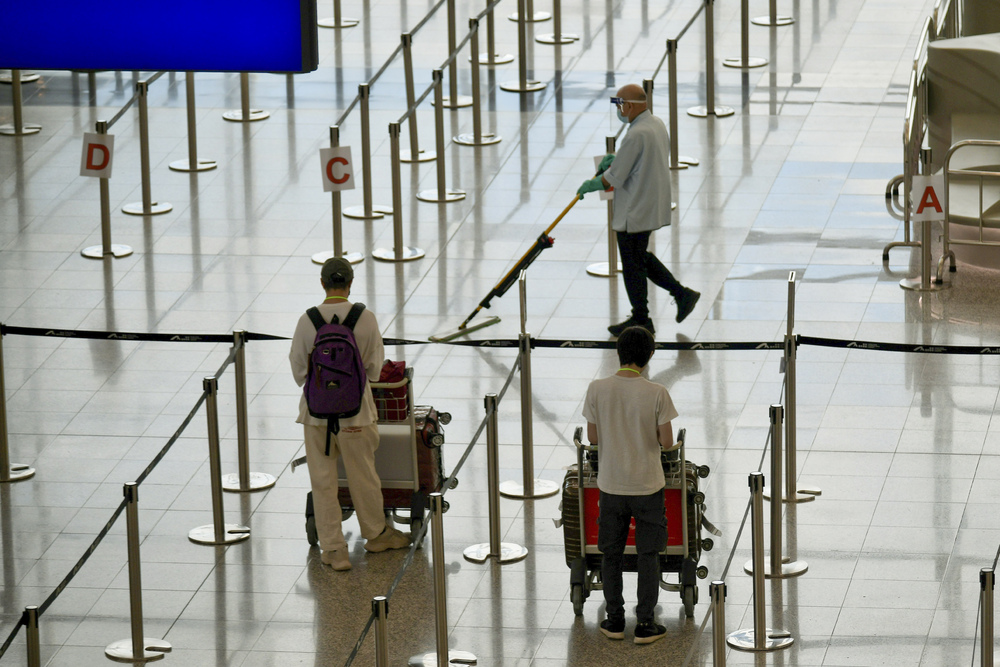 HK relaxes testing arrangements for returnees from mainland and Macau
The "test-and-hold" procedure for returnees arriving at the airport from Macau and mainland will be scrapped starting from Saturday (Sept 3), and they need only to undertake one nucleic acid test on the second day upon arrival.
The government explained that the adjustment came as the infection risk posed to Hong Kong by individuals from Macau and mainland is very low.

No imported case from the mainland or Macau was detected in recent months, according to the government statement issued Thursday night.

The adjustment can also help Hong Kong allocate resources on nucleic acid testing more accurately and efficiently, given the short incubation period of the Omicron variants, the government noted.

Currently, travellers from Macau and mainland are required to take nucleic acid tests on the fourth and sixth days upon arrival, and the updated arrangement will be in line with the testing requirement specified for returnees from Taiwan and overseas.

The arrangement also applies to those under home isolation or those who return to Hong Kong via the Reutrn2HK or Come2HK schemes.

During this transition period, returnees who have arrived in Hong Kong and have undertaken a nucleic acid test before September 3 will be exempted from taking a second test.