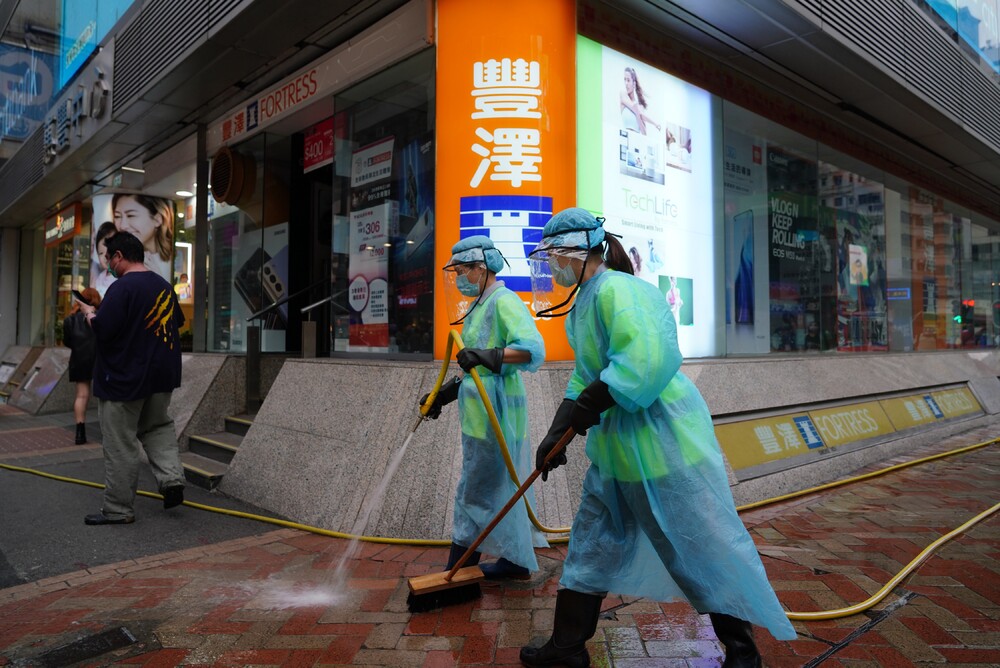 HK records seven new cases, including youngest ever patient of 12-day-old baby
The Centre for Health Protection (CHP) investigates 7 new confirmed Covid-19 cases, bringing the city's tally to 11,532 cases.
Among today's seven additional cases, three are linked with a local case and four are imported.

The three new local cases include a baby boy, borned 12 days ago, a girl aged 7 and a woman aged 31. They are family members of the 32-year-old salesman working at electronics shop Fortress in Mong Kok, reported as an untraceable case yesterday.

The 12-day-old baby is now the youngest patient ever since the coronavirus outbreak in Hong Kong.

For the imported cases, two men and a woman, aged from 30 to 40, came from India to Hong Kong on April 4, with two traveled on flight EK384 and one on flight UK6395.

The remaining imported case is a Pakistani, aged 21, who arrived in Hong Kong on April 5, traveled on flight EK384.

An Indian man aged 39 and the Pakistani were tested positive with the N510Y mutated Covid-19.

A spokesman from CHP encouraged citizens to seek medical aid immediately if any symptoms develop.