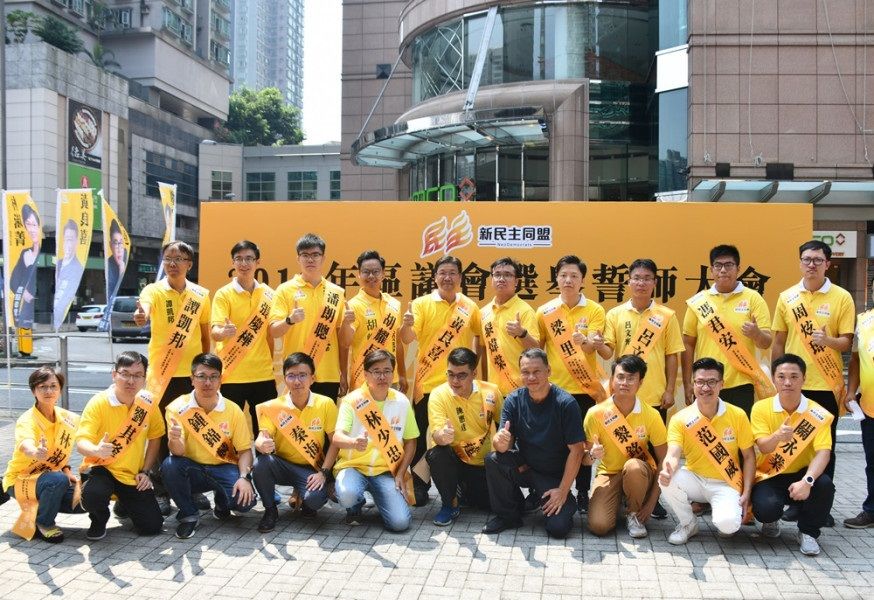 HK pro-democracy group Neo Democrats disbands
Pro-democracy group, Neo Democrats, announced its disbandment on Facebook.
The pro-democracy party said the majority of members agreed to disband during its executive committee meeting last week.

"Considering the new political regime came under the" one country, two systems," our members have different concerns and choose to quit, leave or stay," according to the party's statement.

The party said the political environment has become "worse than before" over the past two years, adding that the party can no longer stick to the previous mindset in the constantly changing environment.

"As long as every member still has a heart that wants to defend justice and serve the community, whether we are in the same organization or not, we can still walk side by side with Hongkongers," the party said.

Established by Gary Fan Kwok-wai in October 2010, the pro-democracy group mainly comprises former members of the Democratic Party. It swept a total of19 spots during the District Council election in November 2019.

But Fan and fellow party member Roy Tam Hoi-pong quit the party after being two of the 47 activists who were charged with conspiracy to commit subversion under the Beijing-imposed national security law for their participation in the "35+" primary election of the pan-democratic camp in July 2020.

Several district councillors also left the party, after the government extended the oath demand to district councillors, which required them to swear allegiance to the government.

Currently, the Neo Democrats only has eight district councilors remaining.