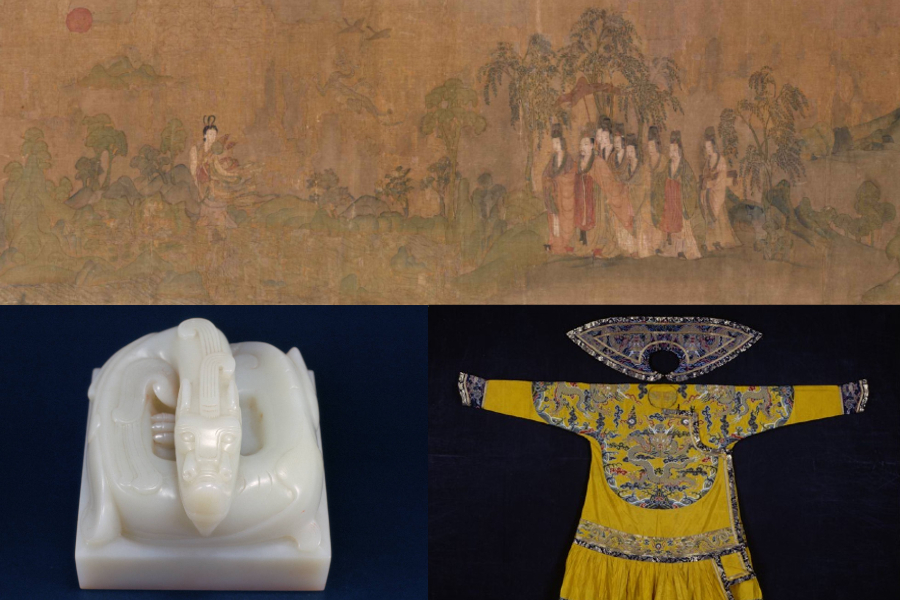 HK Palace Museum welcomes 914 priceless treasures on loan from China
The Hong Kong Palace Museum (HKPM) announce that the central government has approved 914 priceless treasures from the Palace Museum to be lent to HKPM. These loans will be presented at the opening exhibitions of HKPM in July.
The 914 loans are thoughtfully selected from over 1.86 million works in the Palace Museum's collection. Amongst them, 166 works are grade-one objects which are classified as "national treasures". Most of the objects on loan are exhibited in Hong Kong for the first time.

The treasures on loan to HKPM are rich and diverse, covering all major categories in the Palace Museum collection ranging from painting and calligraphy to bronze, ceramics, jade, metalwork, enamelware, lacquer, seal, costume and textile, jewelry, rare book, and architecture. These splendid works span nearly 5,000 years.

One of the HKPM opening exhibitions "The Making of Masterpieces: Chinese Painting and Calligraphy from the Palace Museum" brings together 35 rare and iconic works dated back to Tang and Sung dynasties, which form the largest group of early paintings and calligraphic works lent by the Palace Museum to institutions outside the Mainland in the past 15 years.

The priceless treasure included the painting "Nymph of the Luo River attributed to Gu Kaizhi", which is a grade-one national treasure. And also the "Seal of the emperor with coiling dragon and box" from Chongde period, Qing dynasty.

"We would like to express our heartfelt gratitude to the central government, the Ministry of Culture and Tourism, the National Administration of Cultural Heritage, the Palace Museum, and other organisations, as well as the government of the HKSAR for their unwavering support to HKPM," said Bernard Charnwut Chan, the Chairman of the HKPM Board.

The 914 works from the Palace Museum will be on view at HKPM opening exhibitions for durations ranging from one month to over one year. Following best conservation practices, some of the works will be displayed for a limited period of time.

For example, works on paper or silk such as ancient Chinese paintings and calligraphic works are highly sensitive to light and humidity fluctuation. Therefore, they will be exhibited at HKPM for one to three months only.