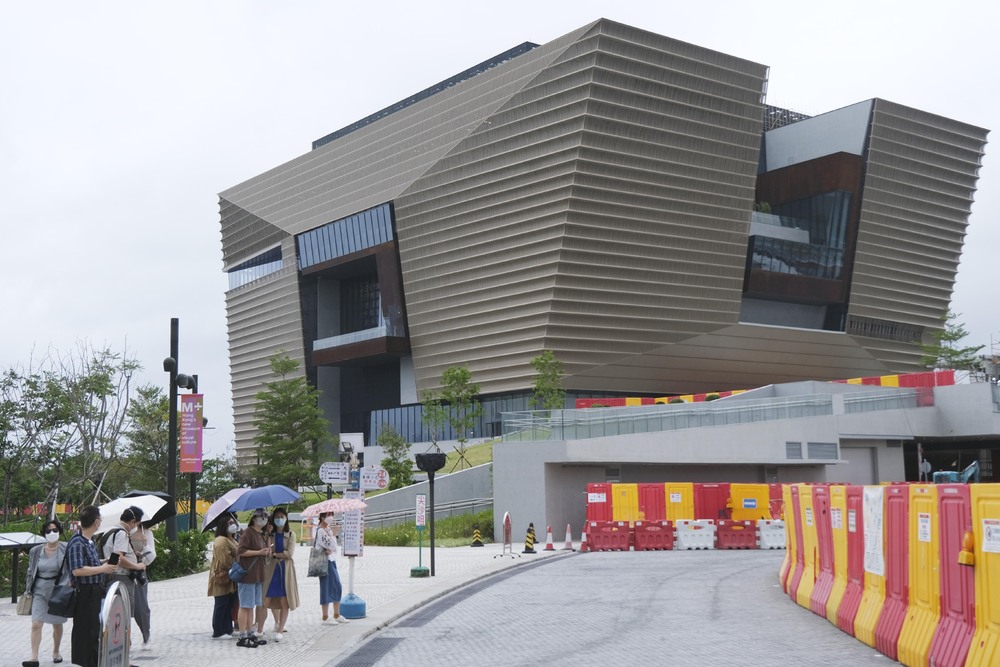 HK Palace Museum tickets priced at $50, free entry every Wed
The Hong Kong Palace Museum will officially open its door starting July 2 to display a total of 914 pieces of artwork from the Palace Museum in Beijing, with adult tickets priced at HK$50 and concession tickets at HK$25.
For special exhibition tickets including the admission fees, the adult tickets are priced at HK$120 and the concession tickets at HK$60.

Concession tickets are available to full-time students, children aged seven to 11, elderly aged 60 or above, people with disabilities and one accompanying carer, and Comprehensive Social Security Assistance recipients.

Children aged six or below and HKPM Patrons will be granted free admission.

To celebrate its opening, HKPM will open to the public for free every Wednesday in the first year, excluding fees for exhibitions and events.

Admission tickets for the first four weeks will be available from June 14 (Tue) on the HKPM website, the West Kowloon Cultural District website and app, and HKPM's ticketing partners including Klook, China Travel Service (HK) Ltd and Fliggy.

On-site ticket sales will not be available for the first three months after the opening and visitors need to purchase tickets in advance through the HKPM website and the West Kowloon Cultural District website and app by creating an account using their email address.

HKPM also announced the "HKPM Friends" membership program -- offering various benefits to members including free year-round admission to both general admission and special exhibitions -- will be launched in July to foster long term support for the museum.

The program comes in four categories: Single at HK$600, Dual at HK$1,000, Youth at HK$300 and Family at HK$1,200 for two adults and a youngster aged from seven to 17.

Apart from artworks loaned by the Palace Museum in Beijing, more than 100 exhibits on loan from other local museums and cultural institution and 13 precious art objects loaned from the Louvre Museum in Paris will be displayed at HKPM as well.

About 150,000 general admission tickets will be set aside for sponsor by corporates and other organizations and distributed to underprivileged groups.