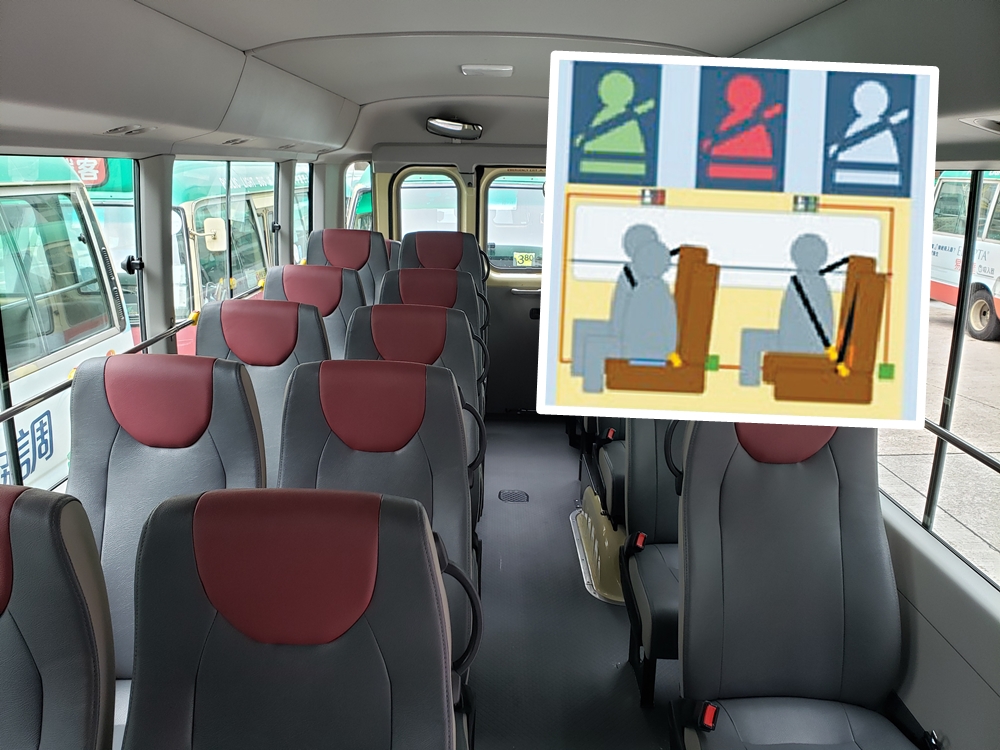 HK mulls passenger seatbelt safety alarm system for minibuses
Government authorities are currently in talks with minibus manufacturers over the installation of a seatbelt safety alarm system to remind passengers to buckle up.
The news came after the government earlier proposed extending the mandatory installation of seatbelts to all seats of newly registered public, private buses, and special-purpose vehicles, as well as to the back seats of private minibuses and trucks. The wearing of seat belts for passengers on such vehicles will also be enforced.

Current legislation mandates the installation and fastening of safety belts to all seats in private vehicles, taxis, and public minibuses, the driver and front seats of private minibuses and trucks, as well as the driver seats of public buses.

Speaking at a Legco meeting on Friday, Roundtable lawmaker Michael Tien Puk-sun said over half of minibus passengers failed to buckle up despite existing legislation, calling the legislation an empty shell.

The veteran lawmaker urged authorities to subsidize minibuses to install seatbelt safety alarm systems on board, allowing mutual supervision among passengers.

In response, Edward Mak Chun-yu, Deputy Secretary for Transport and Logistics, said the proposal is technical feasibility and would be effective in raising awareness for seat belt safety.

Mak said they are currently in talks with the manufacturers of the minibuses over the installation of such alarm system and that they are considering making the installation of such system one of the licensing requirements.