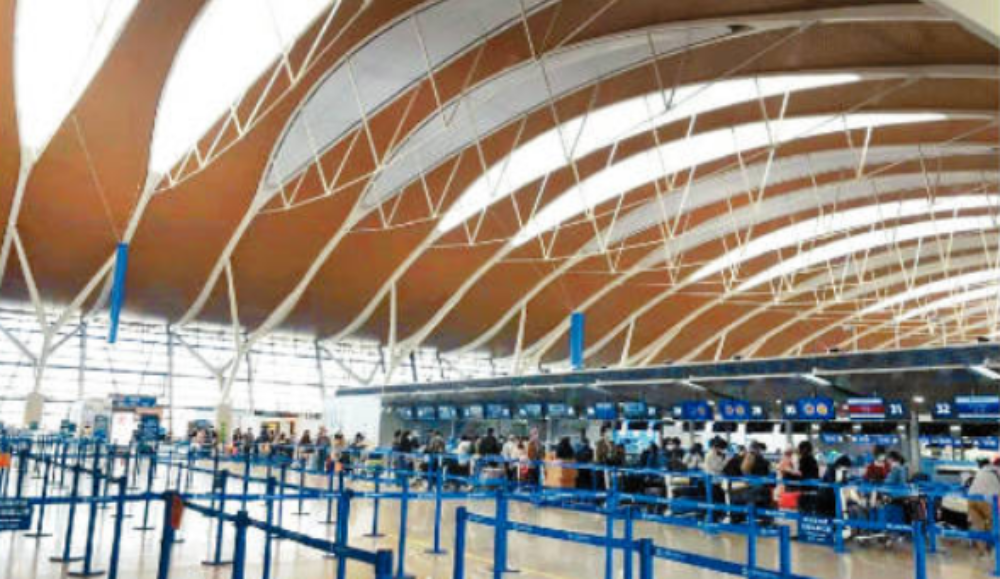 HK mother's 12-hour startling journey home from Shanghai
A Hong Kong mother shared her 12-hour journey home with two children from Covid-19 hit city Shanghai, saying that "any mistake would undo all previous efforts".
The mother Jennifer took her two children to Shanghai after the Lunar New Year as the pandemic in Hong Kong was out of control back then.

She told Sing Tao Daily, the Standard's sister publication, that it was hard to get a ticket to Shanghai at that time but she was lucky enough to get three.

After completing the 21-day quarantine, the pandemic in Shanghai worsened: "Art museums and Disneyland were closed. As well as restaurants, supermarkets and wet markets."

Jennifer took her children to a farm on March 27, and the next day Shanghai announced lockdown of the city. She said many people had difficulties with their food supply under the lockdown, but she and her children were lucky to have enough food.

As the epidemic eased in Hong Kong, as well as classes resumed in phases, she decided to get back to HK.

Jennifer said she was so anxious as she could not see the end of the lockdown, and was recommended by a friend to join a WeChat group, where most of the 400 people in the group were foreigners.

"Before leaving Shanghai, you must apply for an exit permit from the residents' committee, obtain a nucleic acid test report and reserve a car with a permit," Jennifer said. "The three steps were not easy, and even mission impossible, as those foreigners said."

Most of the committees even required foreigners to sign a pledge: once they left, they were not allowed to come back for any reason.

It was not easy to get a car with a permit, and it was said that a one-way trip to the airport could cost as much as 12,000 yuan.

"Every single hurdle is a challenge, we are very lucky, but there are some people who can not go," Jennifer said.

"A foreign couple with their two-month-old baby was stranded at Shanghai Pudong International Airport as their flight was canceled. They ran out of milk powder and diapers, and had to ask for help in the group."

"Another family reserved a car for the airport, but the driver turned them away when he saw them with their two cats. They could not catch up the flight nor back to their community."

Fortunately, Jennifer's application to leave Shanghai went smoothly and was driven to Pudong airport by a friend on the morning of April 17. However, her breathtaking departure started when arriving at the airport after four barriers and numerous checks along the way.

Because of data uploading problems, her daughter's nucleic acid test report could not be loaded, and they were stopped at the gate. "At that moment, my brain was about to explode," Jennifer said, as she pleaded to the staff who finally let her go.

When she rushed to the check-in counter half an hour left before its closure, she found the hospital where she had her nucleic acid test done was not on the approved list, so she couldn't board the plane according to the regulations.

The airport staff advised her to apply for Return2hk right away: "There was no time left. My hands were shaking." Luckily the staff at the airport helped her with the application.

She finally boarded at 11.25am and saw a pregnant woman in the same row with her, holding her belly carefully all the time. "What made her willing to take such a big risk to fly back to Hong Kong to give birth? There is only one answer, that is, the risk is even greater if you give birth in Shanghai."

After twelve hours, Jennifer and her two children finally landed in Hong Kong and breathed a sigh of relief: "I am grateful to all the people who helped us along the way, show the brilliance of humanity ."

"No quarantine was required for coming back," she said. "We are finally free."