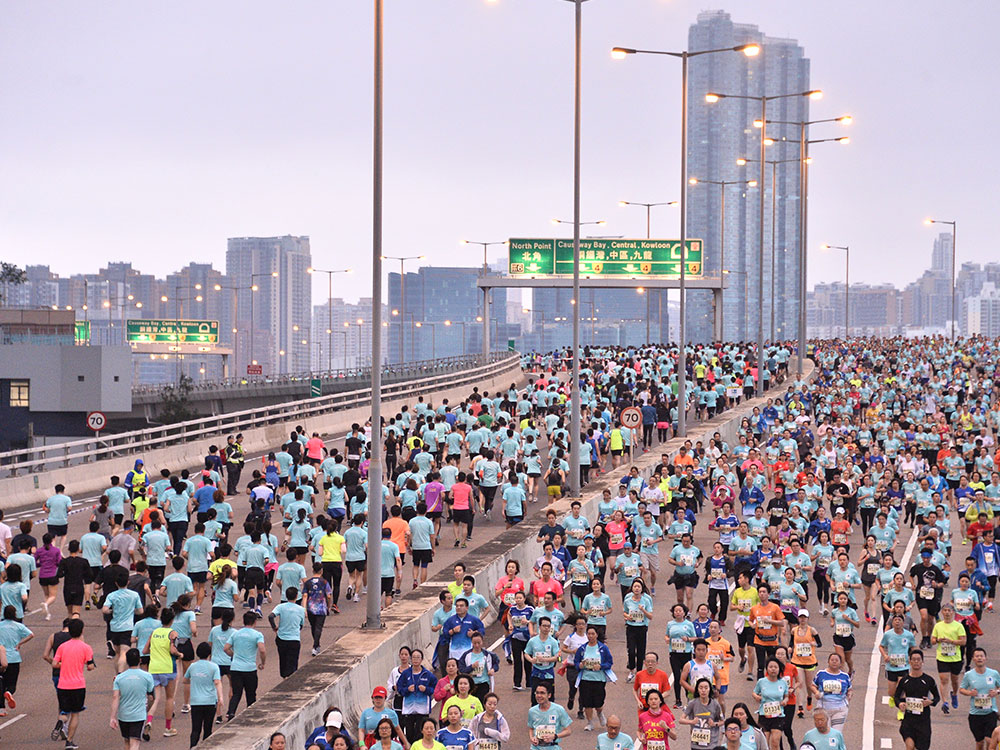 HK Marathon: Over 80pc runners registered for Covid screening ahead of Sunday race day
Over 80 percent of participants in the Standard Chartered Hong Kong Marathon 2021 have registered online for Covid screening and for the collection of their runner's pack, said the organizer on Monday.
The marathon, scrapped last year due to the pandemic, is set for this Sunday (October 24).

The organizer said there will be no luggage storage services provided on the race day, reminding runners to store their luggage during their advance collection for their runner's pack.

Temporary traffic and transport arrangements will be implemented in the territory starting midnight on Saturday to facilitate the race. Authorities have appealed to members of the public to pay attention to traffic announcements by the Transport Department, and to use public transport services.

For this year's 10-kilometer race, the starting point has been moved to the Western Harbour Crossing toll plaza, instead of the 2019 race's starting point at the Island Eastern Corridor near Fortress Hill.

The starting point of the 42km full and 21km half-marathon this year will be the same as that of 2019 -- Nathan Road in Tsim Sha Tsui. The ending point of the three races will be at Victoria Park, also the same as in 2019.

All three races will cover Argyle Street, West Kowloon Highway, Stonecutters Bridge, Nam Wan Tunnel, Cheung Tsing Tunnel, Tsing Kwai Highway, Western Harbour Tunnel, Connaught Road West Flyover and Hennessy Road.

Organizers limited the number of runners as an anti-epidemic precaution. Selected runners will have to be fully vaccinated, and get nucleic acid test reports two weeks and 72 hours before the marathon.

They are also required to submit proof of vaccination and a health declaration form when collecting their runners' packs, confirming they have not been outside Hong Kong in the past 21 days.