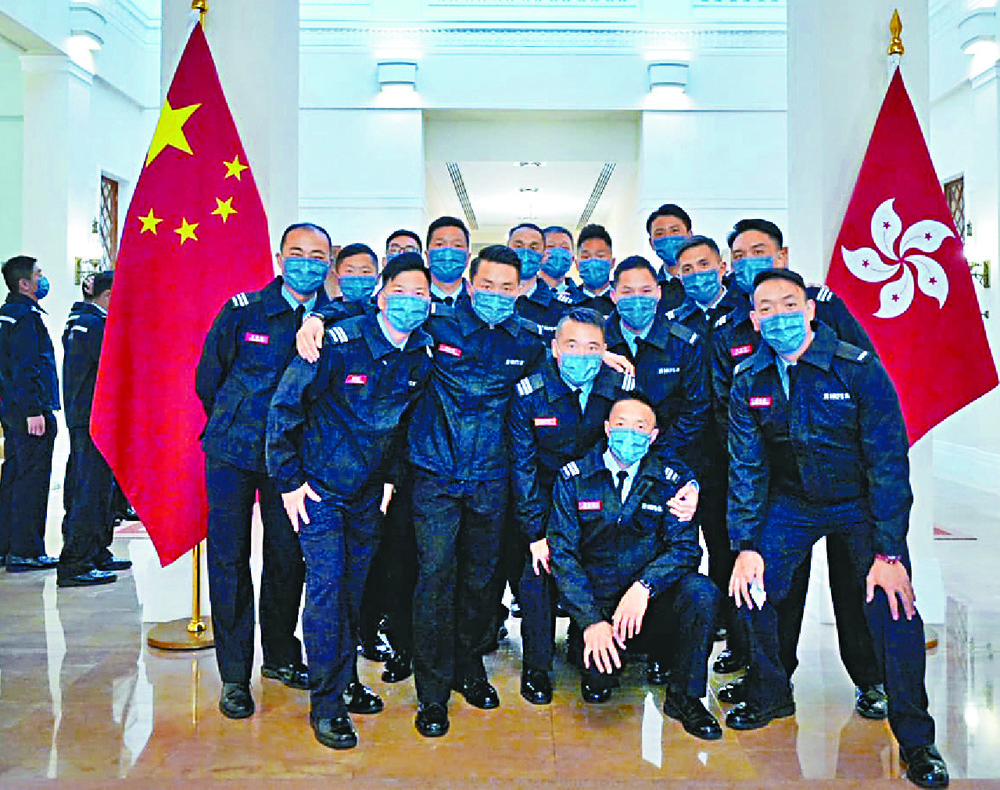 HK, mainland rescue teams to forge closer links
Hong Kong rescue teams will step up collaboration with mainland counterparts and strengthen services for future events, Chief Executive John Lee Ka-chiu said in a luncheon yesterday.
The 59 SAR rescuers returned from Turkey after saving four people.

The team of firefighters, ambulancemen, doctors and nurses, as well as officers from the Immigration Department and Security Bureau, returned on Saturday.

Lee thanked rescue members for their valiant efforts to save lives.

"All of you have shown courage and determination to overcome difficulties and not give up on any opportunity to save lives in rescuing four survivors from the disaster areas," he applauded the team at the banquet.

This was the first time Hong Kong had taken part in an overseas rescue mission. Lee praised the rescue heroes as "proud of Hong Kong."

Speaking at a press conference, rescue team commander Yiu Men-yeung, deputy chief fire officer of the Fire Services Department, said the crew, taking on 19 rescue missions, searched 40 buildings in 13 districts and rescued four survivors.

Yiu said the team encountered many challenges, including cold weather and language barriers.

"The weather can easily break a person if you do not face it well. So sleeping in a tent in the open, you have to bear with the cold weather. You cannot sleep. It's been the biggest challenge for us," he said.

It was also the first time the SAR's rescue team has cooperated with China's crew, which Yiu said was a precious experience. He likened it to an intern learning from a well-experienced senior.

Yiu added the SAR's rescue team has applied to upgrade to a medium-scale rescue team so that it can undergo rescue missions for 14 consecutive days.

Meanwhile, Hong Kong Red Cross appealed for donations to help people in Turkey and Syria.

The devastating earthquakes two weeks ago took more than 46,000 lives in the two countries.

Karen Poon Hiu-yee, Hong Kong Red Cross's head of the International and Relief Service, said the charity had used HK$8 million in funds, but that more cash donations were needed.

She said the hygiene conditions there were worrying, especially in Syria, as there was a cholera outbreak and the cold weather complicated rescue work.