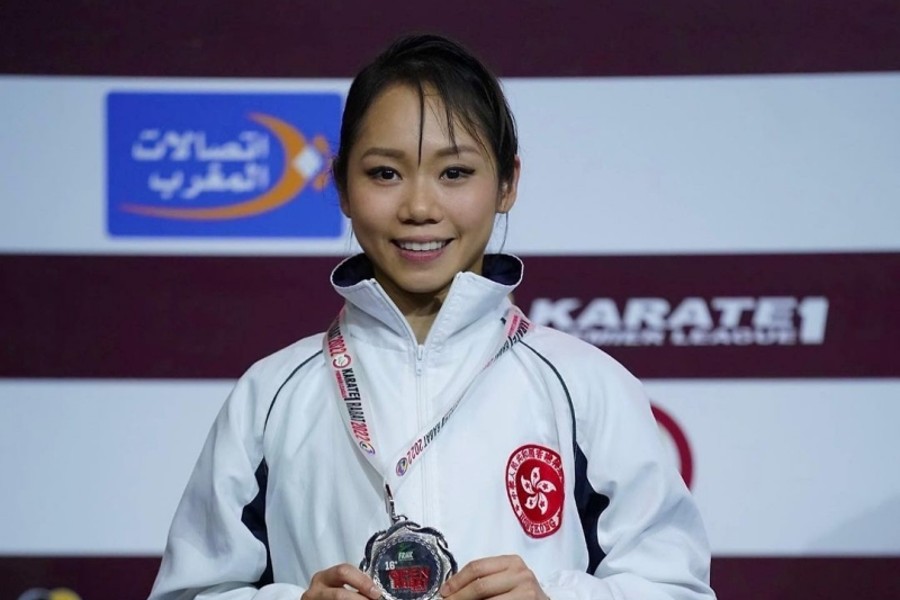 HK karate star Grace Lau gets silver at Karate 1 Premier League
Hong Kong's Olympic bronze medalist Grace Lau Mo-sheung snatched silver in the Karate 1 Premier League in Rabat, Morocco on Monday, losing by 0.86 points to Japanese Hikara Ono in the finals.
This would also be the second consecutive silver medal for Lau after snatching one in Portugal last month, and her ninth consecutive podium finish in international competitions since February 2020, including the Tokyo Olympics in August last year.

The silver medal yesterday will also bring Lau's medal tally to three silvers and six bronzes.

In the finals, 30-year-old Lau, who currently ranks fourth in the world, performed a set of Unshu against 29-year-old Ono -- the reigning Asian champion and World Championship runner-up.

Lau scored a 25.74 but fell short in both technical and athletic performance and a total margin of 0.86 points against the Japanese World No 2, who scored 26.6 with her Suparinpei.

Lau said after the match that it was the accuracy and consistency that she lost out to her opponent, as she had not done Unshu in a few years and did not pick it up until March this year.

Lau also said she is aiming for another medal in the World Games to be held in Alabama, US in July this year, and she will be using the remaining time before the competition to "fine-tune" her technique.