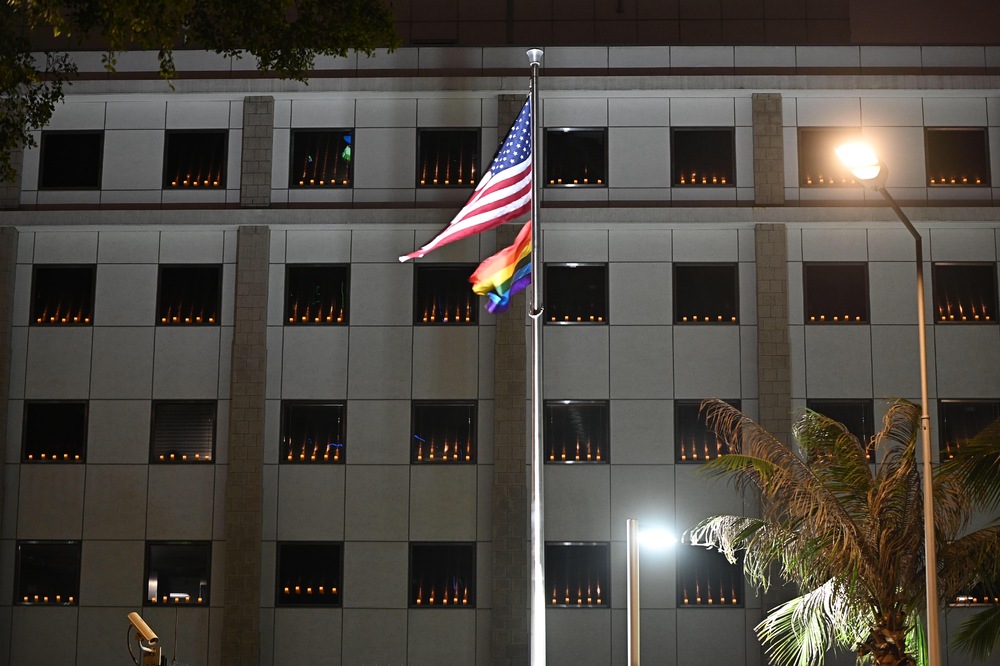 HK hits back at US criticism of 'shrinking space' in religious freedom report
Hong Kong hit back at the U.S. 2021 Report on International Religious Freedom which highlighted the city's "shrinking space for civil society," and reassured that human rights will be respected and protected in safeguarding national security.
The reported released on Thursday cited examples of closure of churches and fleeing of religious leaders over the implementation of the national security law.

"An unknown assailant physically attacked the head of the Hong Kong Falun Dafa Association, and unknown assailants vandalized and destroyed printing presses at the contracted printer's facility of the Falun Gong-affiliated publication Epoch Times.

"In April , Lo Hing-choi, president of the Baptist Convention and a critic of the NSL, resigned and moved abroad, saying he feared government retaliation if he remained in Hong Kong. In May, the Good Neighbor North District Church, which had supported the prodemocracy movement, ceased operations," the report wrote.

The report summarized that the US Consul General and staff repeatedly raised concerns over the issue and reaffirmed US government for support for protecting freedom of religion and belief.

Hitting back at the "unfounded remarks" in the report, the SAR government issued a statement late Friday night and pointed out that the national security law ensures "the resolute, full and faithful implementation of the 'one country, two systems' principle."

"The rights and freedoms, including the freedoms of speech, of the press, of association, of assembly, of demonstration, enjoyed by residents under the Basic Law and the provisions of the International Covenant on Civil and Political Rights and the International Covenant on Economic, Social and Cultural Rights … shall be protected in accordance with the law.

"The four categories of offenses endangering national security stipulated under the Hong Kong National Security Law are clearly defined. Law-abiding people will not unwittingly violate the law," the spokesperson added.

The spokesperson also stressed all law enforcement actions are based on evidence and have nothing to do with arrestees' political stance, background or occupation.