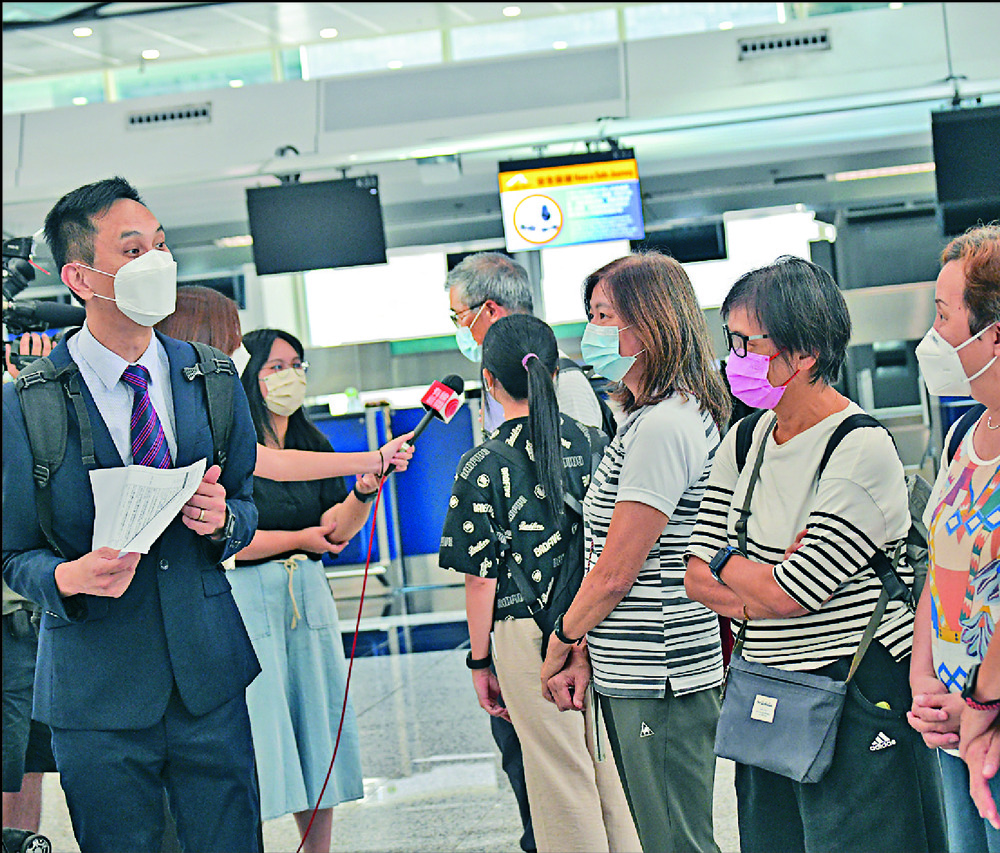 HK group touches down in Osaka for first time in three years
A 20-member tour group flew to Osaka, Japan, yesterday, marking the first time a SAR tour group has visited Osaka in three years.
This came as the Hong Kong Tourism Board said the total number of visitors arriving in the city rose to 41,000 in June after authorities relaxed bans on nonresident arrivals in May.

Japan has also been loosening its border restrictions. Last month, it said the country will once again welcome tourists and a number of group tours were organized in the wake of this announcement.

The Osaka trip was organized by EGL Tours at a cost of around HK$21,000 per person.

A couple joining the tour said they had not traveled for three years due to the pandemic and had exchanged 600,000 yen (HK$34,900) for "revenge spending."

Another tour participant, 11-year-old Chan, said he used to visit Japan every year but the pandemic made this impossible.

EGL Tours' executive director Steve Huen Kwok-chuen said all previous tour groups to Japan have returned safely, adding more than 200 Hongkongers signed up for trips since last month.

Meanwhile, the board said the number of visitors arriving in Hong Kong rose from a monthly average of around 4,000 between January and April to nearly 19,000 in May and over 41,000 last month.

Also, a Democratic Party survey found that 52 percent of 1,041 respondents hope quarantine requirements will be relaxed for overseas arrivals while 25 percent said quarantine should be shortened to around three or five days. The party's chairman, Lo Kin-hei, added that the pandemic has lasted for over two years and Hongkongers are hoping for a return to normal life.