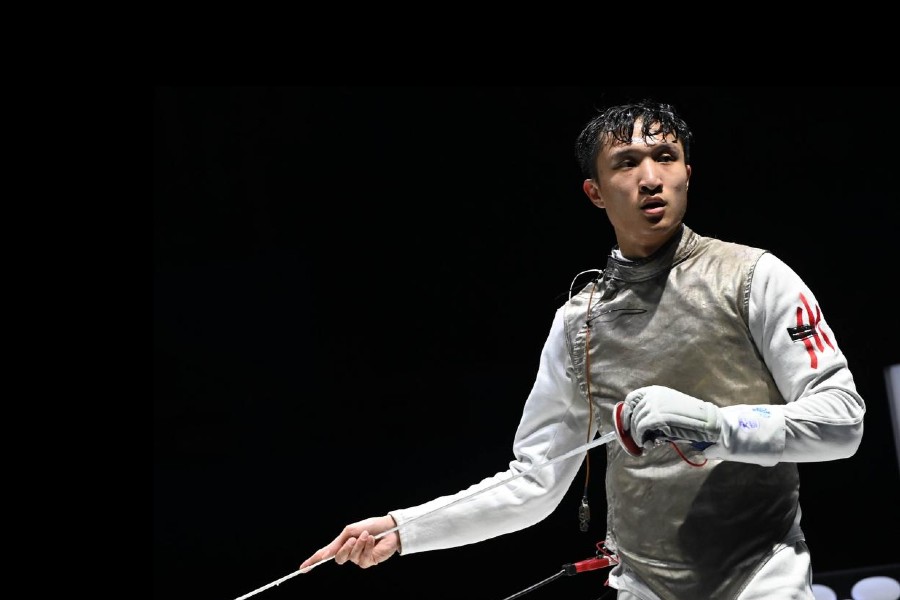 HK foil fencer Ryan Choi snatch silver at Incheon World Cup
Hong Kong foil fencer Ryan Choi Chun-yin won silver medal in the Fencing World Cup's Incheon game on Sunday in South Korea.
It was the first time for Choi, currently ranked seventh in the world, to have entered the final of a competition and his best result so far for the 24-year-old fencer.

Facing world No 14 Italian fencer Tommaso Marini in the final, Choi lost the first three points after they took the piste, and the 22-year-old Marini extended the lead to 7-2 over Choi at one stage.

But Choi went on a run and overtook Marini 11-10 afterwards and first took game point at 14-12. However, Choi was unable to seal the game and was forced to a tie game at 14-14, and lost out to Marini by one point and snatched silver.

This would be the best result Choi has attained in his career after he snatched bronze in the Grand Prix held in Shanghai back in 2019, which will also make him the second Hong Kong foil fencer to snatch silver in an international championship.