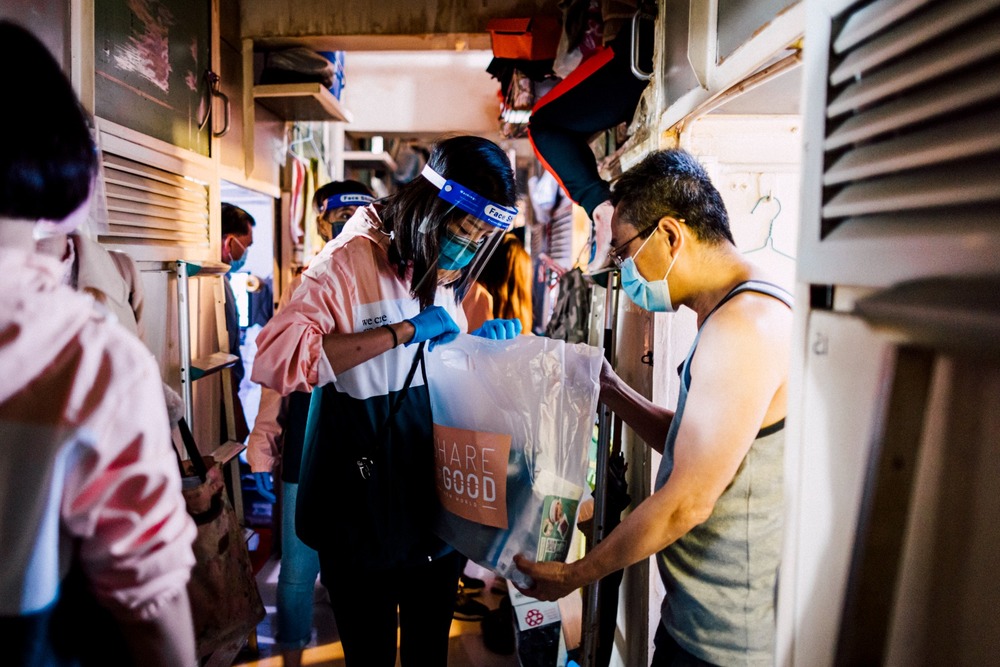 HK first large-scale crowd-donation platform aims to collect 6m donated items
Share for Good, a large-scale crowd-donation platform founded by New World Development, has increased its number of beneficiary organizations to 60 in the second phase of the initiative.
It welcomed 26 additional non-profit organizations and social enterprises to the platform.

It also aims to collect six million donated items in the second phase to offer comprehensive support for the unprivileged. Joining the donation needs list are rice, cooking oil, noodles, canned food and biscuits.

Other items on the list include anti-pandemic supplies, including rapid antigen test kits, face masks and supermarket cash coupons.

The platform, which has been running since mid-March, will also partner with S.F. Express (Hong Kong) Limited to provide free delivery of supplies to the beneficiary organizations.

Adrian Cheng Chi-kong, chief executive of New World Development, said they are grateful for support from individual and corporate donors for in the past month.

"We hope more people and corporations will show their support and bring a touch of warmth to the underprivileged," he said.