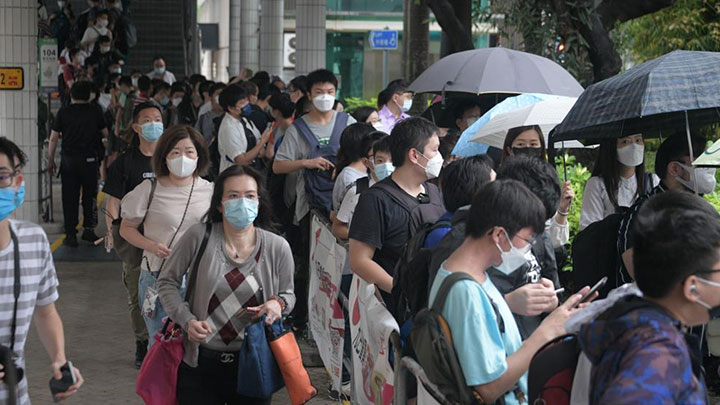 HK families see income reduction of HK$1200, men with more working hours
A recent survey showed that Hong Kong households' median monthly household income decreased by HK$1,200 in the second quarter of this year while working hours for males increased by two hours.
The Census and Statistics Department released the second quarterly report on the general household survey on Wednesday, including Hong Kong's labour force, employment, unemployment, and domestic households statistics.

The median monthly household income in the second quarter this year is HK$27,100, HK$1,200 less than the first quarter.

Monthly earnings decreased in many sectors by HK$100 to HK$2,800, including financing, insurance, real estate, import/export, trade and wholesale and professional services.

Employees earning less than HK$5,000 a month makeup 10.6 percent of the poll, while 12.4 percent earn more than HK$50,000 per month.

The number of employed people reduced by nearly 40,000 from 3.29 million to 3.25 million.

With foreign domestic helpers excluded, male employees saw their monthly earnings drop slightly by HK$300, and the median earning was HK$20,700. In contrast, females' monthly salary remains the same as last quarter, with HK$18,000 as the median.

On the other hand, although the median working hours for Hongkongers stay at 40 hours per week, results vary in gender.

Males work two more hours on average per seven days than females, and the median hours increased by two from the last quarter at 40.

Around 13.2 percent of employed Hongkongers worked 60 hours or more per week in the second quarter, which translates to an average of 12 hours a day, assuming a five-day working week.