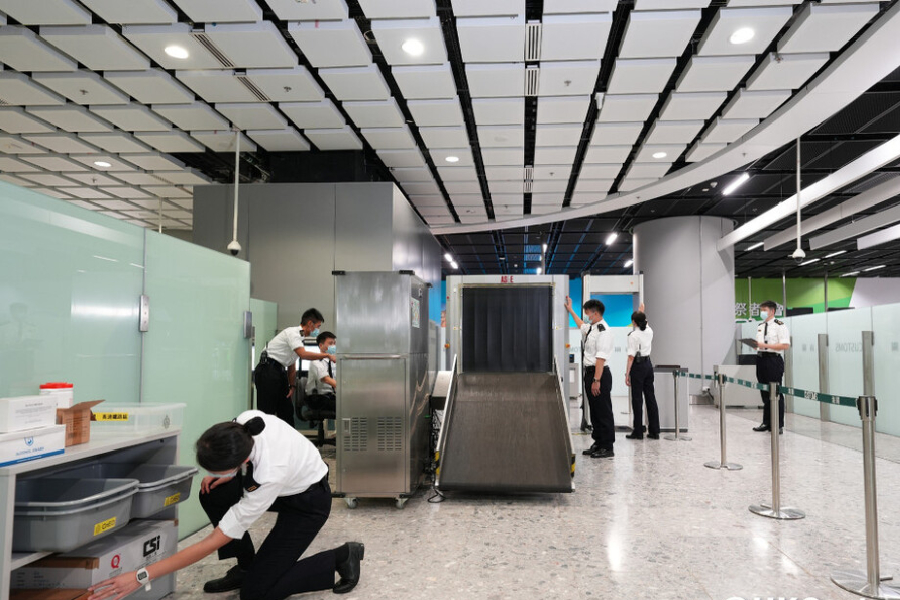 HK eyeing Jan 8 to resume cross-border travel, with quota for commuters
The government is working to resume quarantine-free cross-border travel with mainland China by as early as January 8, with a quota-setting scheme in the first phase, said officials.
In a post on Sunday, Chief Secretary for Administration Chan Kwok-ki said multiple ports on the border are restarting for the resumption of normal travel between Hong Kong and mainland China.

"The ports will set headcount limits for commuters in the preliminary phase after the resumption of border-cross travel," he said.

"Our Co-ordination Group on Resumption of Normal Travel will take measures in expanding the scale of cross-border travel after the first phase," Chan said, "the number of flights travelling between the two places will also gradually increase depending on the situation."

"The government will make every effort to ensure sufficient manpower and transportation capacity in the shortest time," said the transport minister Lam Sai-hung.