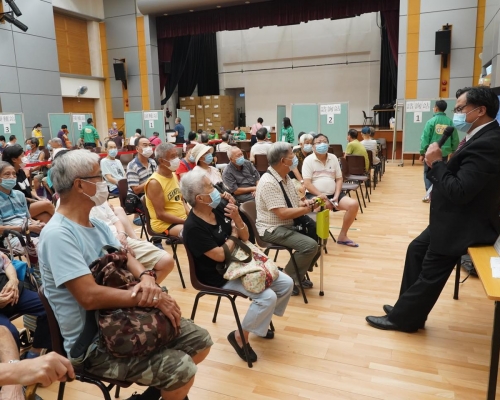 HK among places where people are most likely to live beyond 100
Hong Kong places seventh in the worldwide to have the most centenarians, with 47 seniors aged 100 and above among every 100,000 residents.
The worldwide average life expectancy is 73.4 years old. Some people have the longevity to last well beyond the 'norm' and into centenarian (age 100) status.

Lottie, the elderly care search platform in UK analyzed the centenarian population over the last 20 years. As of 2020, Hong Kong ranks seventh with 3,561 centenarians. Of them, 84.25 percent were women, while men only took 15.75 percent, an increase of 89.58 percent in two decades.

Guadeloupe tops the list with 75 centenarians per 100,000 people. This island boasted almost 80 percent more centenarians than it did in 2000, meaning the Caribbean lifestyle of this French overseas territory appears to promote longevity like no other on the planet.

The top three regions with the most centenarian population were all countries or regions located in the Caribbean, as Barbados and Martinique took the second and third place with 71 and 63 centenarians respectively for every 100,000 residents.

In joint fourth are Uruguay and Japan. Both boast 62 centenarians per 100,000 people.

However, Japan has experienced a larger increase in centenarian density since 2000 (+88 percent), compared to Uruguay (+75 percent).

Although the United States ranks 11th in terms of percentage, it has the most centenarians in the world, with more than 97,000 centenarians recorded in 2020.