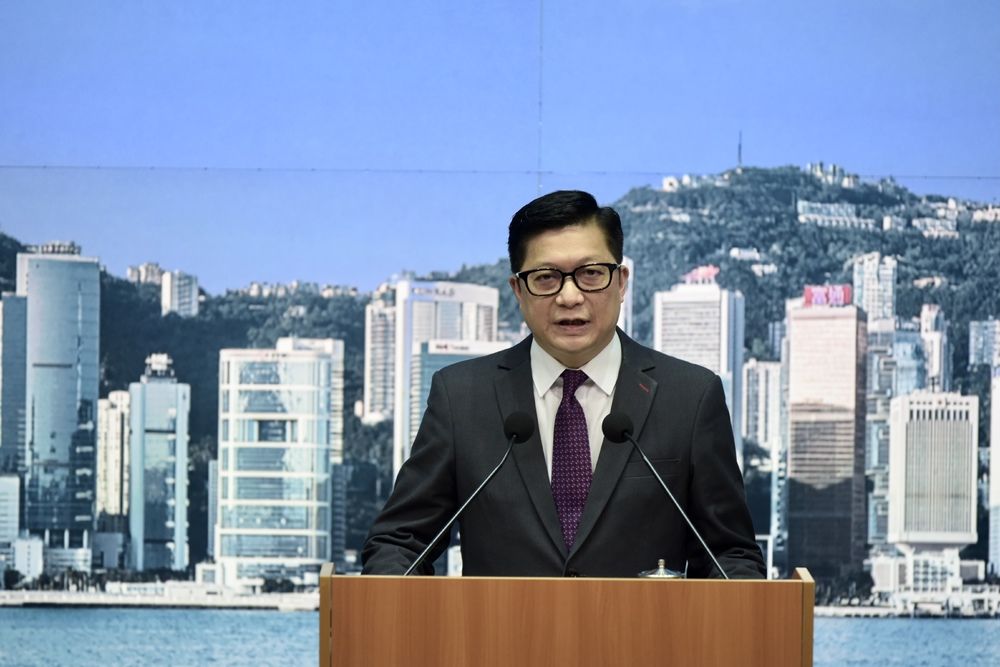 HK Alliance a foreign agent, says Chris Tang
Secretary for Security Chris Tang Ping-keung referred Hong Kong Alliance in Support of Patriotic Democratic Movement of China as a foreign agent when saying police has asked it for information for investigation.
Earlier police requested the alliance to hand over information dated back to 2014, citing article 43 of the national security law.

Speaking to media this afternoon, Tang only said police has requested a foreign agent to hand over information that will be used in cases involving activities that endanger national security.

The information includes a member list of the alliance, details of activities it had held and financial statements.

He warned if the person in charge of the organization failed to reply before the deadline, he or she could face a maximum penalty of HK$100,000 and six-month imprisonment. That person may even face two-year jail term if found providing false information.

Leung Kam-wai, a committee of the alliance slammed Tang for calling the alliance a foreign agent. He said Tang's accusation is ridiculous and it comes out of nowhere.

Vice-chairwoman Tonyee Chow Hang-tung also denied the group is a foreign agent, and stressed the group is not controlled by any foreign government or political organization.

Tang on the other hand said details involving a case in connection to national security law were disclosed recently, showing that a mastermind had been colluding with foreigners to call on other countries to sanction Hong Kong, and the public to take part in parade and assemblies.

He believed the public will soon find out that the anti-extradition bill movement involved not only youngsters voicing their opinions, but also some people plotting to endanger national security and organized crimes that are similar to color revolution.