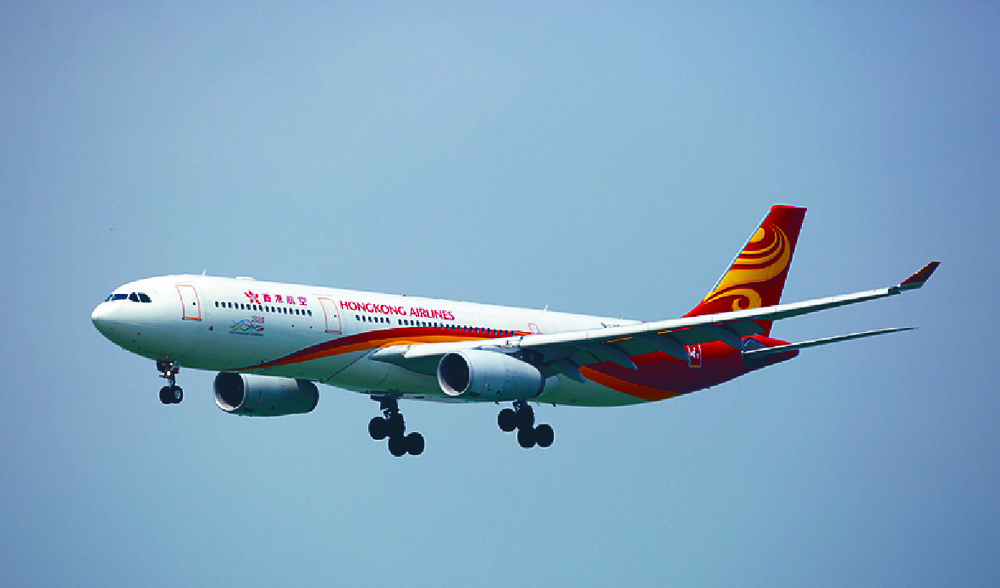 HK Airlines boosts cheap Japan flights, adds Fukuoka
Hong Kong Airlines is offering low-budget fares to Osaka for as low as HK$2,197 and Tokyo for just HK$2,768 next month.
Passengers can now purchase discounted returned tickets to Osaka and Tokyo with a departure date from Hong Kong in mid-April and a return date within seven days.

But these inexpensive tickets only permit passengers to bring a seven-kilo hand-carry baggage and the carrier would charge HK$324 for every checked-in luggage up to 20 kilograms per trip, meaning a total of HK$648 in luggage fee for a round trip.

Travelers could instead choose a HK$2,616 plan to Osaka, which allows 20 kg of checked-in baggage.

However, departures and arrivals during this Easter holiday are excluded from the plan as a ticket to Osaka on Good Friday and one returning to Hong Kong on Easter Monday will cost more than HK$10,000 in total.

Meanwhile, four weekly nonstop flights to Fukuoka will be launched from April 7, the local budget carrier said.

The flights to and from Fukuoka will be operated every Monday, Wednesday, Friday, and Sunday. The flight to Fukuoka departs at 10.25am and the one returning to Hong Kong takes off at 4pm local time.

The airline said return tickets to Fukuoka can be purchased at designated travel agencies although booking will also be available later at the carrier's official website.

Hong Kong Airlines' website showed that a return ticket to Fukuoka in mid-April costs at least HK$5,033.

"Hong Kong Airlines is excited to operate direct flights to Fukuoka for the first time, adding this charming port city to our growing network," said Hong Kong Airlines.

"Japan is always listed as the first choice for Hong Kong travelers. With Japan lifting its travel restrictions, the company believes that the direct flight service to Fukuoka will provide customers with more travel options," it added.

The budget carrier will also resume its five-days-per-week flights to Bali and daily flights to Shanghai's Hongqiao Airport from April 17.

A return ticket departing from Hong Kong on April 17 and returning from Bali in three days costs at least HK$2,994 and a return ticket to Shanghai Hongqiao, with the same departure and return dates, can be purchased for as low as HK$1,993.