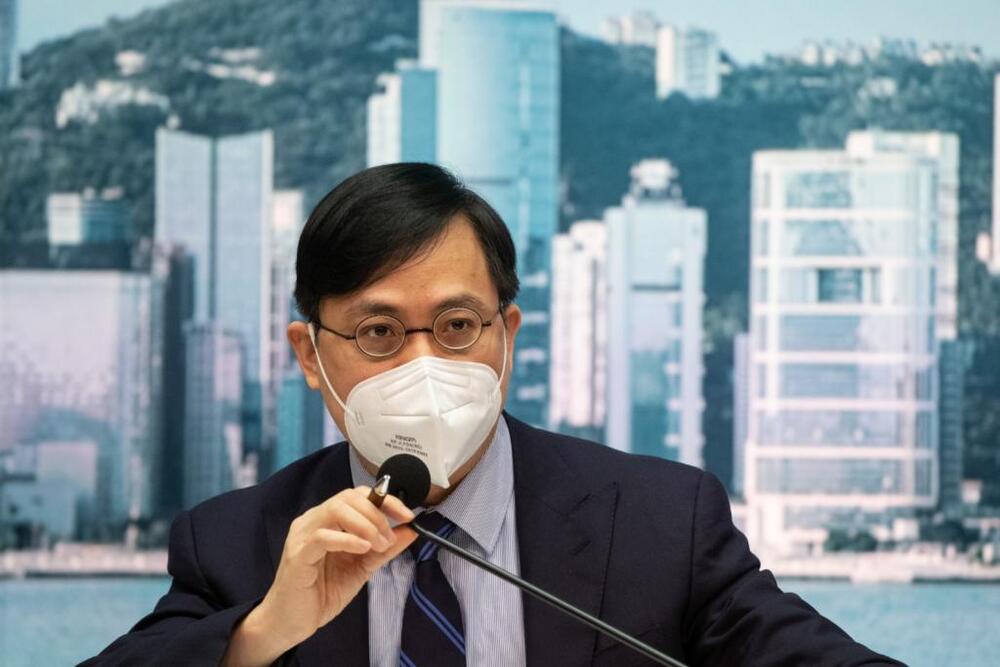 HK adds 668 Covid-19 cases as no obvious trend of upsurge so far: health authorities
Hong Kong's new Covid cases rebound slightly on Wednesday, adding 668 cases and 10 related deaths.
Among the new cases, 330 were confirmed through PCR tests, including 13 imported cases. Nine of them were detected at the airport, arriving from India, Pakistan and Thailand.

The remaining 338 cases were positive rapid antigen test results reported by citizens.

The Centre for Health Protection's principal medical and health officer Albert Au Ka-wing reported the official caseload of the fifth wave now exceeded 1.187 million. "So far, we do not see an obvious trend of an upsurge," he said.

Au said an international school reported 12 positive results via rapid antigen test on Tuesday. After understanding, the school explained that those results were mistakenly reported by parents and all 12 students were actually tested negative.

The Hospital Authority's chief manager for patient safety and risk management, Sara Ho Yuen-ha, reported ten deaths, pushing the death tally of the fifth wave to 8,973.

She said the deaths were logged by public hospitals in the past day, involving six men and four women aged between 57 and 100. Among them, three were residents of elderly homes, four had no vaccination record, and only one was aged below 65.

As for schools, 187 schools reported testing results of students this morning, in which three schools, two in Kowloon and one in Hong Kong Island, reported positive results, involving three students and one staff.

Au said some recovered citizens reported failing to obtain the recovery record QR code, explaining it may be because of lagged updates and the authorities will handle it as soon as possible.