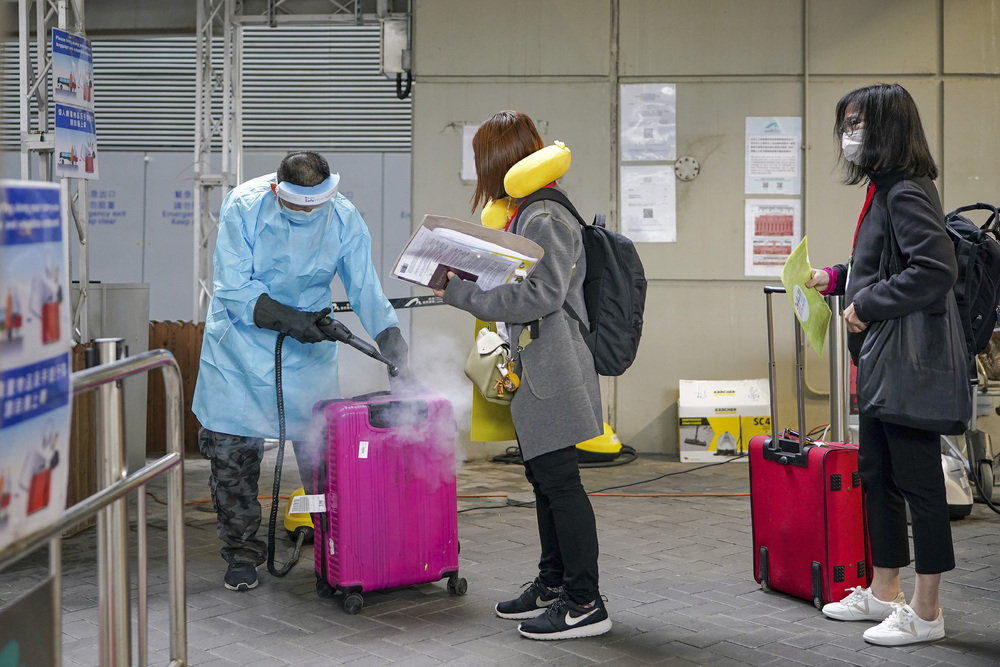 HK adds 4,475 new Covid cases, bans a flight operated by Emirates for a week
Hong Kong's daily Covid-19 caseload dipped below 5,000 at 4,475 on Saturday, but the government banned a flight operated by The Emirates for a week after it carried four infected patients.
Among the new cases, 2,286 were confirmed via PCR tests, and the other 2,189 were positive rapid antigen test results reported by citizens, according to Chuang Shuk-kwan from the Centre for Health Protection.

The official infection tally of the fifth wave has exceeded 1.15 million.

She continued that among the cases confirmed via PCR tests, 18 were imported from overseas, including 13 that arrived on Friday – the first day a flight ban imposed on nine countries, including the US, Australia, the Philippines, and Nepal, was lifted.

As four infected arrived on the same flight, EK384 operated by The Emirates from Bangkok, authorities have provoked the circuit breaker mechanism and grounded the flight from flying to Hong Kong from Dubai and Bangkok for a week.

Two patients arrived from Singapore on flight SQ894, while two others were crew members from the US, Chuang noted.

On another note, Chuang clarified that two inbound travelers didn't carry the XE mutation of the Omicron variant – a combination of the variant's BA1 and BA2 strains – and said there was a miscommunication with the research team at the University of Hong Kong.

Chuang also declared that there is no sign of the XE mutation of the Omicron variant in local communities and added health authorities will closely monitor the situation as the city now expects increased numbers of returnees.

She continued that the daily infection caseload still remains at four-digit and urged citizens to stay vigilant, warning of a possible rebound in the overall pandemic development.

Hospital Authority's chief manager for patient safety and risk management, Sara Ho Yuen-ha, reported 99 deaths logged by public hospitals yesterday, including 59 men and 40 women aged between 47 and 109. Among them, 89 were elderly aged above 65, and 57 had no vaccination record.

The death tally of the fifth wave now stands at 7,795.

Four decreased patients were comparatively younger, aged between 47 and 59, and all suffered from cancers. Ho reported 17 deaths due to lagged results.

As of yesterday, a total of 10,138 patients are staying in public hospitals and treatment facilities. Fifteen patients are in critical condition, 27 in serious condition, and 79 in intensive care units. Another 1,439 recovered patients have been discharged.