Officers seize a total of 63.7kg of cocaine from homes in Tuen Mun and Yuen Long rented by the 29-year-old suspect.
Police have arrested a suspected drug trafficker in a major anti-narcotics operation, seizing nearly HK$75 million (US$9.6 million) worth of cocaine in two village houses in northern Hong Kong.

The 29-year-old man was intercepted by narcotics bureau officers outside a Tuen Mun village house at about 3.15pm on Wednesday.

Senior Inspector Chan Chi-wa of the bureau said the suspect was taken to his rented village house in Lung Kwu Tan, where officers seized two slabs of cocaine weighing 2.1kg in total, along with packaging equipment.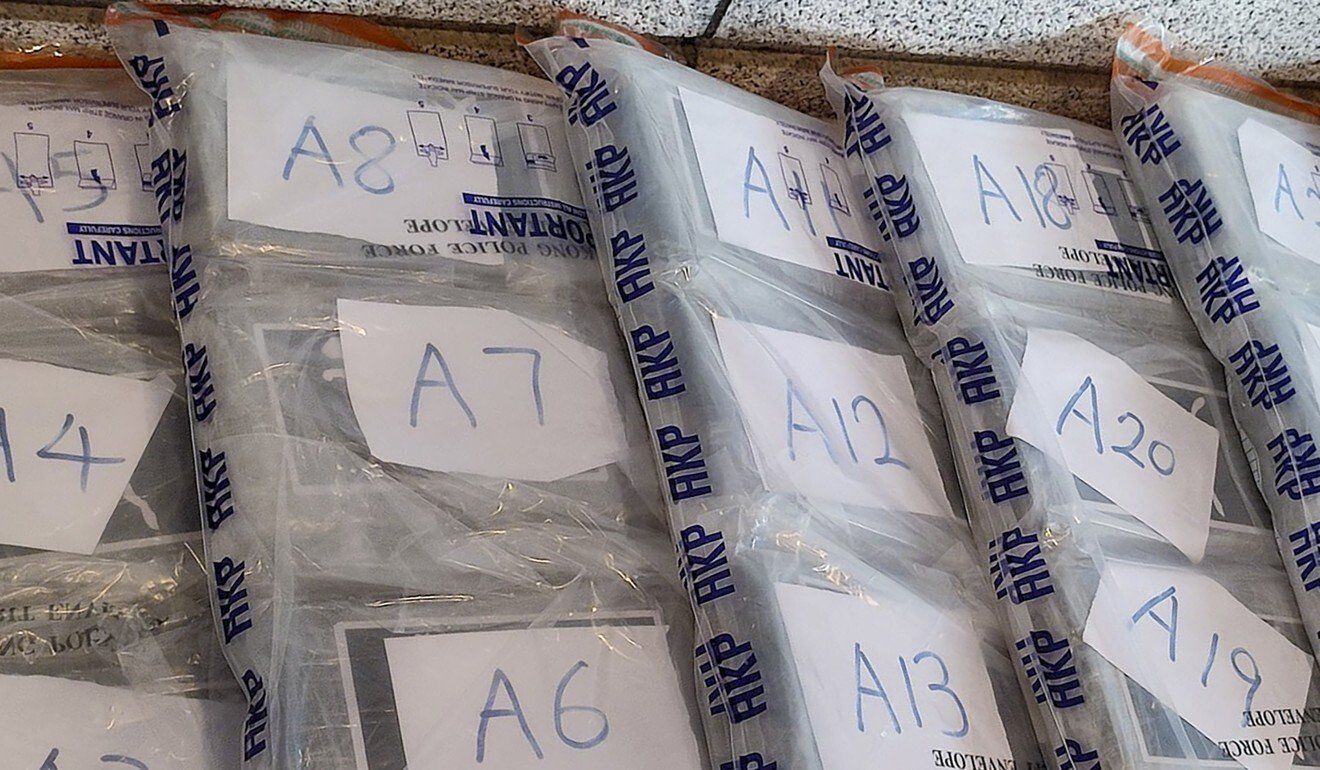 Police seized several slabs of cocaine during the operation.

In a follow-up raid on a Pat Heung village house in Yuen Long rented by the suspect, police confiscated another 56 slabs of cocaine with a total weight of 61.6kg.

"A total of 63.7kg of cocaine was confiscated during the operation. The haul has an estimated street value of HK$74.9 million," Chan said. "We believe the operation has successfully prevented this large amount of cocaine from being circulated in the market."

Police said the suspect had rented the village houses for about three months.

"We are investigating whether there was a drug trafficking syndicate behind him and what role he may have played," Chan said, adding the man had been arrested on suspicion of trafficking in a dangerous drug – an offence that carries a maximum penalty of life imprisonment and a HK$5 million fine.

As of Thursday afternoon, the suspect, who is unemployed, was still being held for questioning and had not been charged.

Chan said the man was likely to be charged with drug trafficking and would be brought before Tuen Mun Court on Friday.

The raid was the latest in a series of major anti-narcotics operations launched by police this year.

On August 18, police arrested a 22-year-old university student and seized HK$200 million worth of heroin and crystal meth in a Cheung Sha Wan industrial unit.

Last month, police and customs officers confiscated HK$586 million worth of narcotics.

According to official statistics, seizures of cocaine, cannabis, crystal meth, ketamine and heroin rose 63 per cent to about 3.68 tonnes in the first six months of 2021, from around 2.25 tonnes in the same period the year before. The seizure of Ecstasy also rose sharply to 21,770 tablets, up 745 per cent.