HK Tech 300, one of the largest funding programmes at City University, will support 65 start-up teams.
A cooling paint for buildings to increase the efficiency of air conditioners and an app which allows people to pay gym fees on a minute-by-minute-basis are among innovative projects approved under a HK$500 million (US$64.3 million) scheme to support entrepreneurship among young people in Hong Kong.

HK Tech 300, one of the largest funding programmes at City University, has so far selected 65 start-up teams formed by students and alumni at the university in the first two rounds of the selection process. Each team will receive HK$100,000 worth of seed funding.

The scheme, which was launched in March, covers fields including information and communications technology, artificial intelligence, biotech and health, education and financial technologies. It is expected to last at least three years and benefit a total of 300 start-up teams.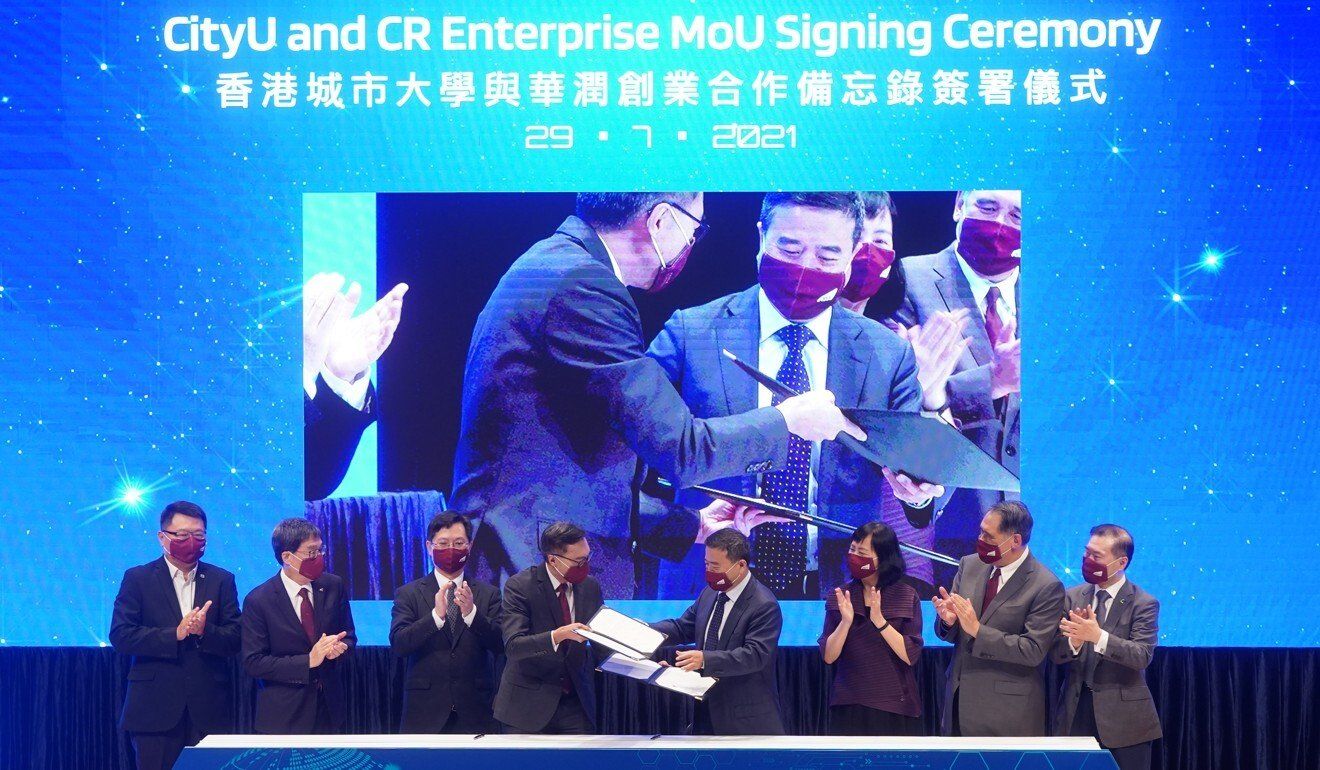 The signing ceremony between City University and China Resources Enterprise.

"This is the start of an ecosystem meant to support the younger generation," said CityU's governing council chairman Lester Garson Huang on Thursday. "In due course, we hope that it will also contribute to promoting economic and technological development, not only here in Hong Kong, but well beyond."

CityU and mainland-backed conglomerate China Resources Enterprise each forked out HK$50 million for the initial capital of HK$100 million.

One of the start-up teams selected for the HK$100,000 seed fund was I2Cool, which created a "novel energy-free passive radiative cooling paint" that was also environmentally friendly .

The paint, which has high thermal emission and high solar reflection, and can be applied to the exterior or roofs of buildings, aims to save energy use from air conditioners.

Co-founder Martin Zhu Yihao said the lab-grown material cost several hundred Hong Kong dollars per square metre, but they were looking into mass production of such paints to reduce expenses.

"Our [research] has found that by applying the cooling paint to a building's roof … the building's indoor temperature saw a decrease of 5 to 6 degrees Celsius [41 to 42.8 degrees Fahrenheit]. Based on this result, the air conditioners inside the building could have saved eight to 10 per cent of energy use, thus reducing our carbon footprints," said the 27-year-old energy and environment PhD student at CityU.

Zhu said the team would explore more uses of the cooling paint, such as combining it with solar panels to increase power generation.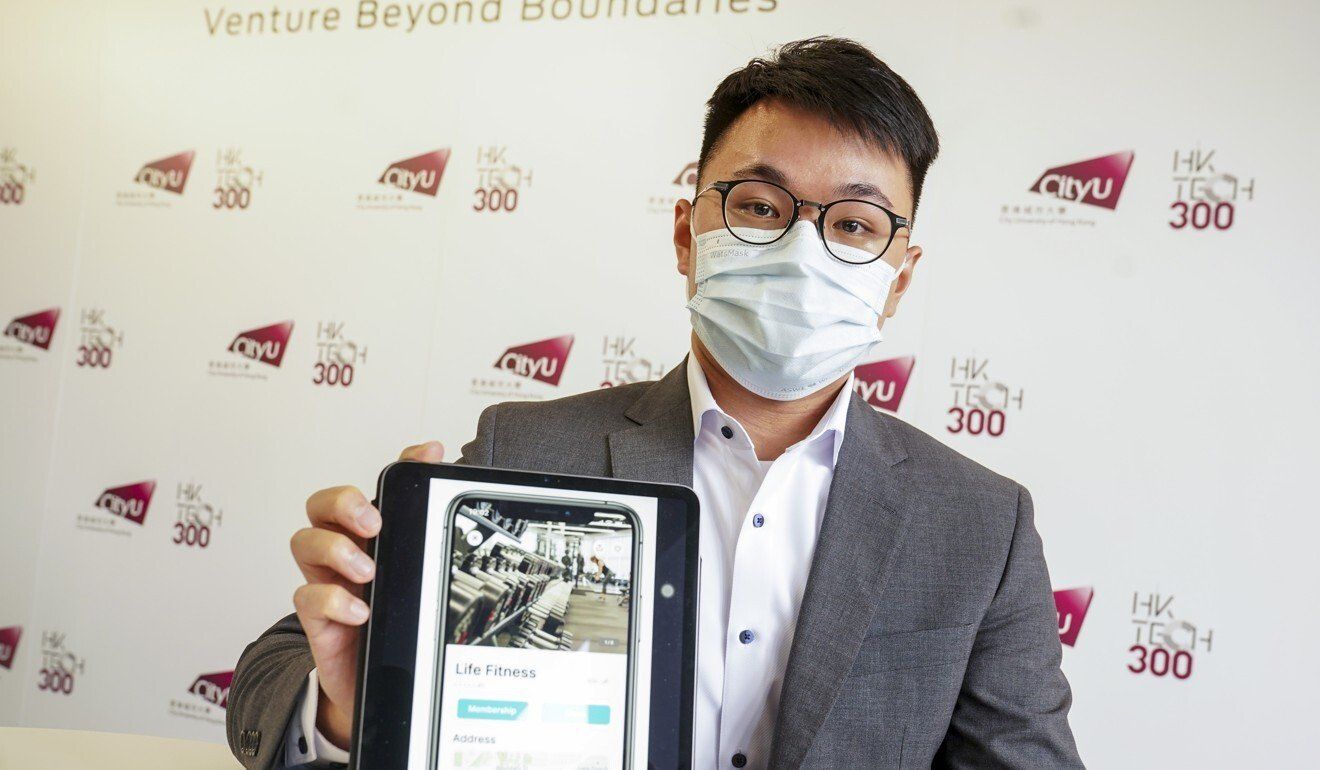 Kevin Choy of Freeness.

Another team, Freeness, built an app and platform to allow people more flexibility to pay gym fees on a minute-by-minute basis, rather than the regular monthly fees.

The start-up company, founded by 23-year-old CityU finance graduate Kevin Choy Chung-lam, had so far collaborated with around 10 small- and medium-sized fitness centres across the city, and was expected to launch its trial app by next month. Fees were expected to be set at around 50 HK cents to HK$1 per minute, he said.

Choy added that most people did not visit gyms frequently enough to offset the costs of the high membership fees. The app, in contrast, would allow people to only pay for the time they spent at the gym and avoid being pressured by sales staff to sign up for membership.

The 65 teams were chosen by industry experts, chambers representatives and professors from more than 120 applications received. CityU would also provide co-working spaces and assign mentors to the teams.

Secretary for Innovation and Technology Alfred Sit Wing-hang said the government "welcomed" the university's efforts in supporting more start-ups, adding that there were more than 3,300 start-ups in Hong Kong last year, which was triple the number in 2014.