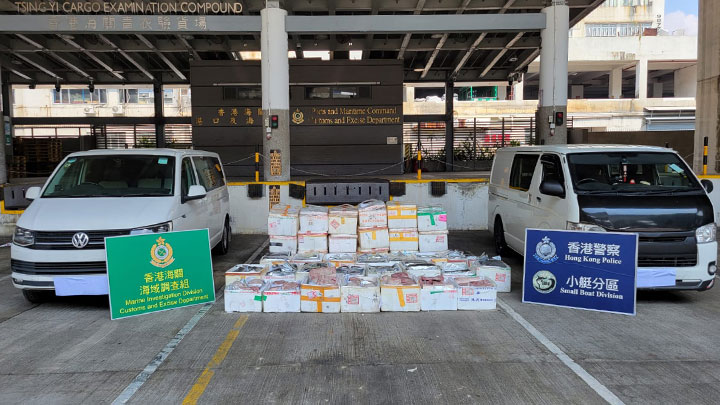 HK$3m smuggled Wagyu beef seized by Customs, two arrested
Hong Kong Customs and the Marine Police seized 1,277 kilograms of smuggled Wagyu beef worth an estimated HK$3 million in Yuen Long on Sunday.
Officers detected a suspected speedboat-smuggling case, finding two speedboats entering a shoal from China to the Ha Pak Nai shore at around 1am.

After the speedboats docked, multiple men were spotted showing up from two white trucks parking on the shore, loading some goods to the speedboats.

Officers launched a raid, and some suspects jumped to speedboats immediately and fled away, while two truck drivers were arrested.

The two local men who surnamed Wong and Lau, aged 27 respectively, were accused of "intent on assisting to export the cargo without a manifest" and are in custody.

Two trucks were detained by the police, with 1,277 kilograms of smuggled frozen Wagyu beef being seized.

Further investigation is underway by the Customs.