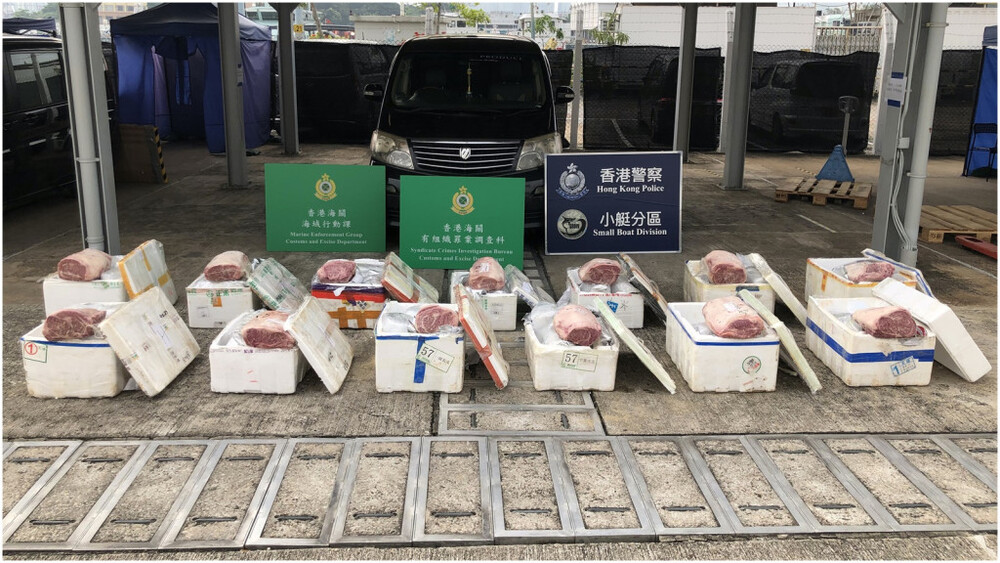 HK$2m smuggled Wagyu beef seized by Customs, one arrested
Hong Kong Customs and the Marine Police seized 400 kilograms of smuggled beef worth an estimated HK$2 million in Sai Kung on Saturday.
Officers detected a suspected speedboat smuggling case on the Sai Kung shore early yesterday morning, finding some men loading suspected smuggled goods from a seven-seater private car to two speedboats along the seashore.

The private car was detained by the police, with 400 kilograms of smuggled high-priced frozen Wagyu beef worth HK$2 million being seized.

Officers arrested a 44-year-old man suspected to be in connection with the case.

Investigations revealed that the smuggling syndicate attempted to smuggle expensive food into China before the Mid-Autumn Festival holiday period to meet the holiday demand.