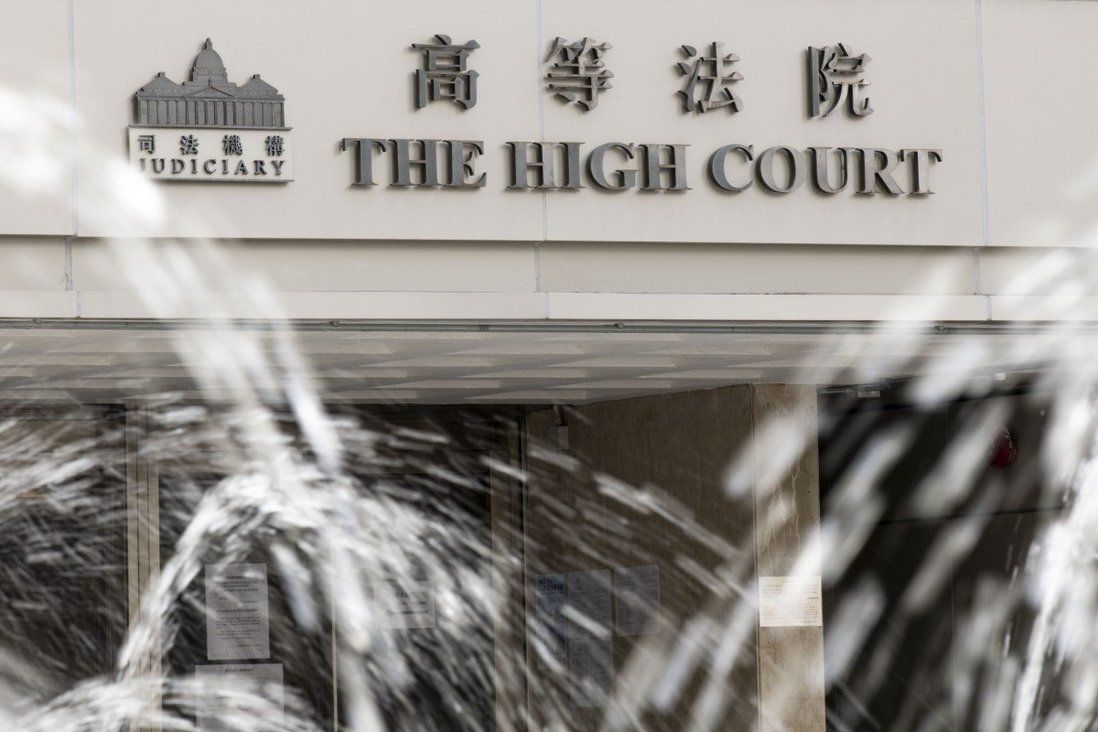 HK$14 million theft: Hong Kong helper's sentence increased by 17 months
Court finds that original sentence was too lenient considering the seriousness of the crime and the breach of trust involved.
A domestic helper jailed for nearly five years for stealing more than HK$14 million (US$1.7 million) worth of valuables from her Hong Kong employer had her sentence increased by 17 months on Tuesday, after the Court of Appeal found the original penalty to be inadequate.

Three judges on Tuesday granted prosecutors' application for a tougher sentence for Carmelita Galay Nones, 47, after noting the lower Court of First Instance had lost sight of the gravity of the offences and offered too much leniency based on the defendant's character and family circumstances.

Nones was working at the residence of Hong Kong shipping magnate David Liang Chong-hou in Deep Water Bay when she stole watches, jewellery and gold bars worth more than HK$14.6 million from him and his wife between 2018 and 2019.

She had pawned some of the stolen goods with the help of her niece and cousin, while keeping other valuables in her room and at her elder sister's place in the city.

The thefts came to light in July 2019 when police noticed suspicious transaction records during a regular pawn shop inspection. Some stolen pieces could not be recovered.

Last year, deputy High Court judge Andrew Bruce jailed Nones for four years and 11 months on six counts of theft, to which she pleaded guilty.

While calling the case "serious" and one involving a breach of trust on the part of the ex-helper, Bruce accepted the crime had been motivated by the "terrible burden" represented by the defendant's need to care for her ill mother in the Philippines.

That reasoning failed to convince the three appeal judges sitting at Tuesday's hearing. One of the panelists, Mr Justice Kevin Zervos, said there was no evidence Nones had paid her mother's medical expenses from the proceeds of the stolen property.

Instead, the judges noted from Helen Frances Liang's victim impact report that the former helper had allegedly used her ill-gotten gains to fund her lifestyle and buy luxury goods in her native country.

Zervos, on the other hand, questioned whether the original sentence could truly reflect the breach of trust placed in Nones after she had developed an "intimate" relationship with her employers for over a decade.

He also said Bruce appeared to have overlooked Nones' attempt to conceal her involvement in the offences, while giving her too much credit for her mitigation letters' portrayal of her as a person of good character.

"The judge seems to have ignored his reasons or statements when he talked about the [defendant] distancing herself from the thefts by having [her niece and cousin] handle the stolen property. That was an aggravating factor," Zervos said.

Zervos, together with justices Maggie Poon Man-kay and Anthea Pang Po-kam, substituted Nones' sentence for one of six years and four months.

Nones' niece, Maricris Galay Nones, 32, and cousin Cristina Noble Alagna, 51, were jailed in 2021 for one year and four months each for handling stolen property.

Her elder sister, Marina Galay Biala, 49, was cleared of one count of handling stolen goods at the District Court earlier this year after prosecutors dropped their case.