Flat in new Kwun Tong development is the grand prize in lucky draw open to all adult Hong Kong permanent residents who are fully vaccinated against Covid-19.
Hong Kong's property tycoons are holding an unprecedented lottery to encourage a hesitant public to get vaccinated against Covid-19, offering a brand new flat worth HK$10.8 million (US$1.4 million) as the grand prize.

The Sino Group, Ng Teng Fong Charitable Foundation and Chinese Estates Holdings announced on Friday that they were sponsoring a lucky draw for the one-bedroom flat measuring 449 sq ft at the Grand Central project in Kwun Tong.

All residents aged 18 years and above who hold a Hong Kong permanent identity card and have received both doses of their Covid-19 vaccine
will be eligible. Those who have already been vaccinated before Friday's announcement will be included as well, and applications have to be submitted on or before September 1.

The sponsors will also donate 20 prizes with a prepaid or credit card value of HK$100,000 each. The cash prize draw will not be restricted to only permanent residents, and anyone holding a Hong Kong employment visa, including foreign domestic helpers, will be eligible.

This marks the single biggest attempt so far to boost the city's sluggish vaccination drive through such incentives since it was launched in late February.

Hong Kong is far below its target rate of vaccinating 70 per cent of its 7.5 million population to achieve herd immunity – as of Friday, the take-up rate for the first dose was 17.6 per cent, and the figure was 12.9 per cent for both doses.

"We hope the city's total vaccination rate can be increased," the Sino Group's Daryl Ng, director of the foundation, said. "Vaccination is an important step in our fight against the pandemic, and to protect ourselves, our loved ones, our friends and colleagues."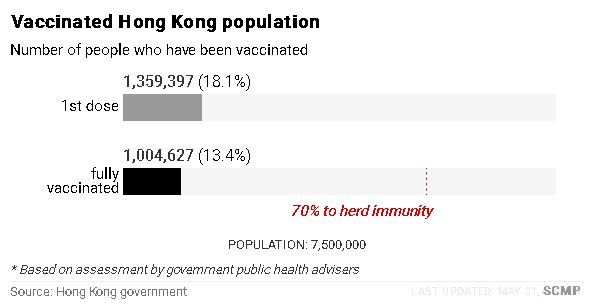 Hong Kong on Friday had no new confirmed coronavirus case to report for a second straight day, maintaining a streak not seen in more than half a year.

In a separate incident, a mobile sample-collection station for coronavirus tests in Tsuen Wan was set on fire, prompting police to launch an arson investigation. Four tents at the Sha Tsui Road Playground were burned down.

The property developers' lucky draw created a substantial buzz in the city. While other vaccination incentive schemes have been rolled out in countries such as the United States, featuring rewards ranging from cash to free food and beer, the offer of a flat adds a unique Hong Kong flavour related to the city's severe housing shortage.

Medical experts welcomed such initiatives.

"This is the way to go," said respiratory disease specialist David Hui Shu-cheong from the Chinese University of Hong Kong, who advises the government on the pandemic.

Keiji Fukuda, another pandemic adviser to the government and head of the University of Hong Kong's school of public health, told the Post the lottery was "highly acceptable".

"Normally, I would advise that health authorities rely primarily upon the awareness about the intrinsic individual and societal health benefits of vaccination against Covid-19 as the main reason for getting vaccinated," he said.

"This is why people should get vaccinated. But vaccination efforts in Hong Kong are stalling, and it is possible that the vaccines already here will not get used here."

He warned that the city was like "highly flammable wood surrounded by a world throwing off a lot of sparks" in terms of the pandemic risk.

Leung Chi-chiu, also a respiratory disease specialist, welcomed the lottery and urged the public to have confidence in the safety of the two Covid-19 vaccines
available in Hong Kong – the German-made BioNTech and mainland China's Sinovac.

"Hong Kong people should wait no longer for vaccination, it takes time to build antibodies even after taking the jabs," he said.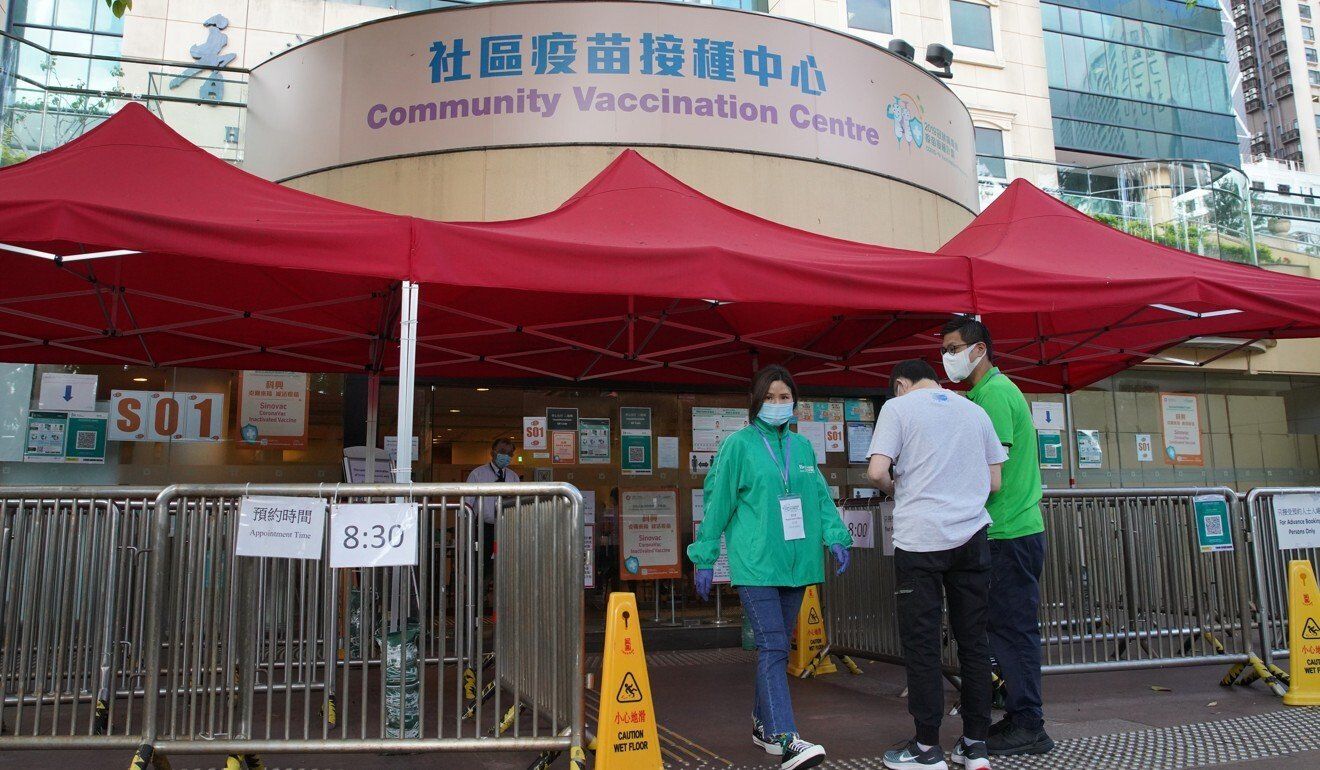 Vaccinations are well below Hong Kong's target of immunising 70 per cent of its population.

Leung drew attention to a resurgence of infections in neighbouring Guangdong province, where tens of thousands of people have been rushing to get vaccinated.

He added that the Hong Kong government should have made reference to updated safety data from the large-scale roll-out of the
vaccines
in other places when it launched its own the inoculation drive in February.

"How to restore the vaccination momentum requires the government to clarify misunderstandings on the side-effects of the vaccines," Leung said. "People with illnesses can still be vaccinated when their conditions become stable."

Academics from Northwestern University's business school in the US earlier this week suggested that lotteries could be effective as incentives to boost vaccination drives, based on the findings of a study last year.

However, the Hong Kong government has ruled out using taxpayer money for vaccine lotteries. Chief Executive Carrie Lam Cheng Yuet-ngor this week made it clear she would not pursue such an option and even warned that it could be counterproductive.

That has left the private sector to come up with its own initiatives.

The Hong Kong Airport Authority recently promised to give away 60,000 plane tickets through a lottery to vaccinated residents and airport staff.

The Hong Kong Jockey Club will offer up to three days of extra leave to nearly 25,000 staff for getting the shots.

Reluctance among most Hongkongers to get inoculated has been reflected in the city's vaccine surplus, with expiry dates looming, and officials have warned this could weaken the government's bargaining power to procure enough doses when needed in the future amid a global shortage.