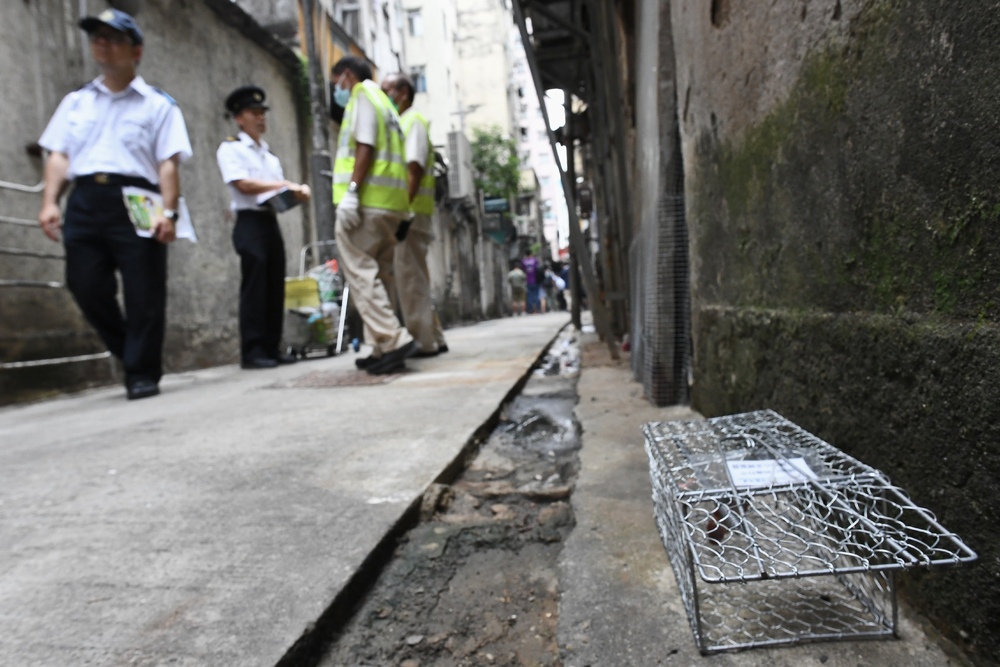 HK$10,000 bill for each rat killed
Authorities have spent over HK$10,000 to kill a rat in anti-rodent operations last year, as only 67,182 rodents were killed in a HK$720 million pest control scheme.
In reply to lawmakers, the Food and Environmental Hygiene Department said in 2021, it used 109,685 poison treatments of rodent infestation in building blocks and 86,164 mousetraps, but only caught or killed 67,182 rats, which was about 6,000 more rats compared to 2020.

Of the rats caught or collected last year, 33,336 were dead while 33,846 were alive.

FEHD also received 11,102 complaints on rodent infestation last year.


Yau Tsim, Wan Chai and Sham Shui Po are the districts face relatively severe rodent infestation last year, while the problem has also become more serious in Tuen Mun, Sai Kung and Wong Tai Sin, with the rodent infestation rates increasing between 0.2 and 3.7 percentage points from 2020.

FEHD said rodent infestation rate was 3.1 percent last year, down from 3.6 percent in 2020.

The number of survey locations that recorded a level 2 of rodent infestation rate -- indicating a slightly extensive rodent infestation -- also decreased to three in 2021, from seven locations in 2020.

In the fiscal year 2017/18, the FEHD used HK$569 million on pest control services. But the expenditure surged to HK$726 million in 2020/21 and further to HK$731 million in 2021/22.

For the fiscal year 2022/23, the department has budgeted HK$751 million, which will cover government staff expenses, expenditure on service contracts in the year and other day-to-day operating expenses.

Around 2,200 workers are employed by pest control service contractors and another 745 civil service staff will engage in this year's (2022) pest control work.

The department also said a total additional funding of HK$500 million would be allocated within two years for the department to enhance environmental hygiene services, according to the 2022-23 Budget announced in February.

The additional funding would be used on strengthening measures on rodent control in response to the epidemic, as well as stepping up inspections and enforcement actions to raise the public's awareness about hygiene.

"The department will continue to strengthen rodent prevention and control work in public places and conduct targeted street cleansing and disinfection when necessary," it said.

FEHD currently assesses the rodent infestation situation in various districts by referring to data including the rodent infestation survey, complaints about rodent infestation, views of local communities and the public, as well as routine inspections conducted by frontline staff.

Staffers will also assess the areas and extent of rodent infestation by observing on-site the signs of rodent infestation, such as rodent droppings, gnawing marks and rat holes, before applying baits and setting traps, adding that a thermal surveillance system with artificial intelligence function was introduced to better understand rodent activities at areas with more serious infestation.

The department is also working with two local universities to obtain more information on their food preferences and introducing baits that are more attractive to rodents and suitable for conducting rodent surveys.

It adopts an integrated management approach to the prevention and control of rodent infestation with reference to the recommendations and technical guidelines of the World Health Organization, it added.

The first round of the eight-week anti-rodent operations will start next month in the Central and Western, Southern, Wong Tai Sin, Kowloon City, Tsuen Wan and Tai Po districts, while the second round is expected to be carried out in October.