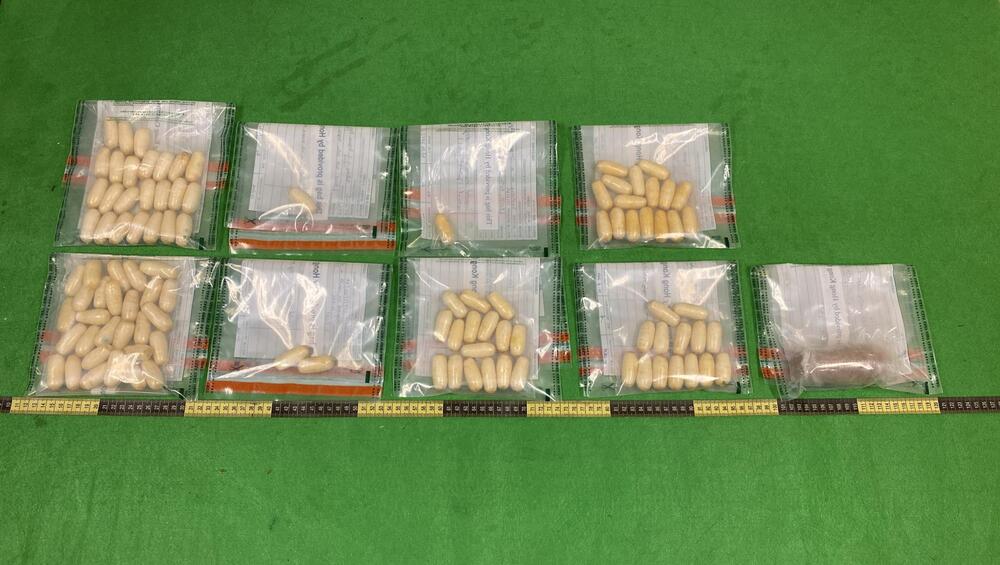 HK$1.2mn cocaine seized as Customs detects internal concealment case
Customs detected a dangerous drugs internal concealment case at Hong Kong International Airport and seized about 1.3 kilograms of suspected cocaine worth about HK$1.2 million.
A 35-year-old male passenger and a 35-year-old female passenger arrived in Hong Kong from Sao Paulo, Brazil, via Addis Ababa, Ethiopia, and Bangkok, Thailand on Wednesday. They were found to be suspicious upon customs clearance and were suspected to have dangerous drugs concealed inside their body cavities.

The duo were escorted to hospital for examination and later discharged the batch of suspected cocaine. They were arrested by Customs officers subsequently.

Under the Dangerous Drugs Ordinance, trafficking in a dangerous drug is a serious offence. The maximum penalty upon conviction is a fine of HK$5 million and life imprisonment.