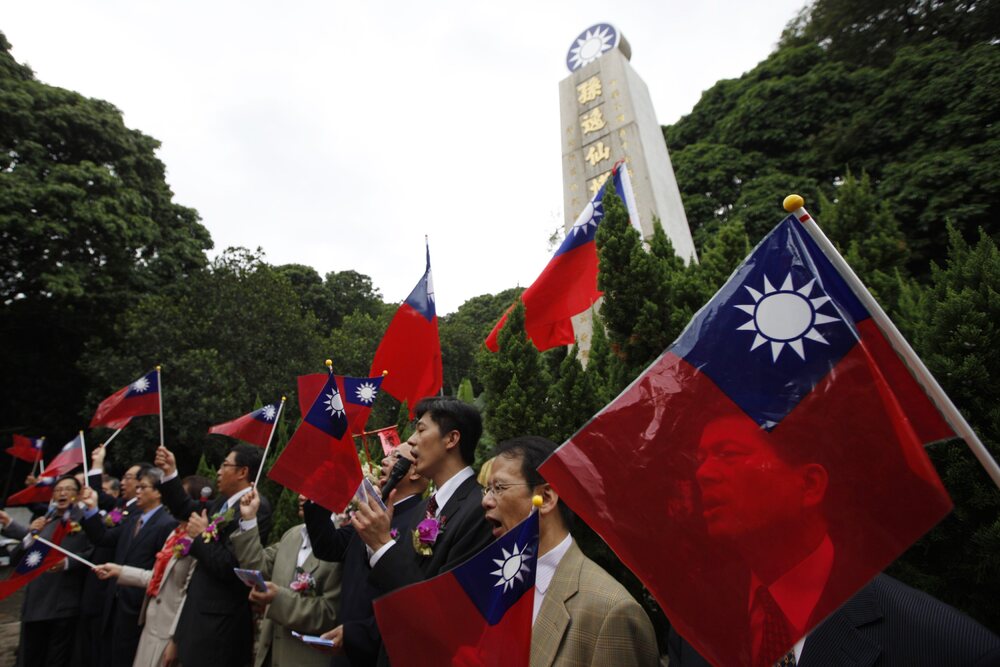 Historical building related to Sun Yat-sen cordoned off on October 10
The "Red House" in Tuen Mun's Zhongshan Park has been cordoned off on "Double Ten Day", and police stopped and searched citizens including a man wearing a shirt printed with the Taiwan flag.
In previous years, some people visited Hung Lau, or the Red House, on October 10 to commemorate the anniversary of the Xinhai Revolution which ended the Qing dynasty in 1911 and led to the establishment of the Republic of China in 1912.

But Hongkongers can no longer display Taiwan flag at the site or hold a flag-raising ceremony there to celebrate Taiwan's national day since last year, due to concerns over breaching the national security law.

Hung Lau is the place where Sun Yat-sen – commonly known as the founding father of modern China – was believed to have meetings with his comrades to plan the revolution against the Qing dynasty.

The grade one historic brick building is currently owned by a mainland businessman.

Around 50 police officers guarded the Zhongshan Park this morning. The Red House was also cordoned off by about 10 security guards with shields.

A man who carried the Taiwan flag and wore a shirt printed with the Taiwan flag walked around the park. He was stopped and searched by police but was released later.

Another citizen tried to get into the building through the park but was stopped by police, saying the building is private.

Last month, Secretary for Security Chris Tang Ping-keung warned citizens that celebrations of the "Double Ten Day" could be seen as supporting Taiwan independence.

In an interview with The Standard, Tang said Taiwan is undoubtedly a part of China, and support for Taiwan independence can be seen as secession.