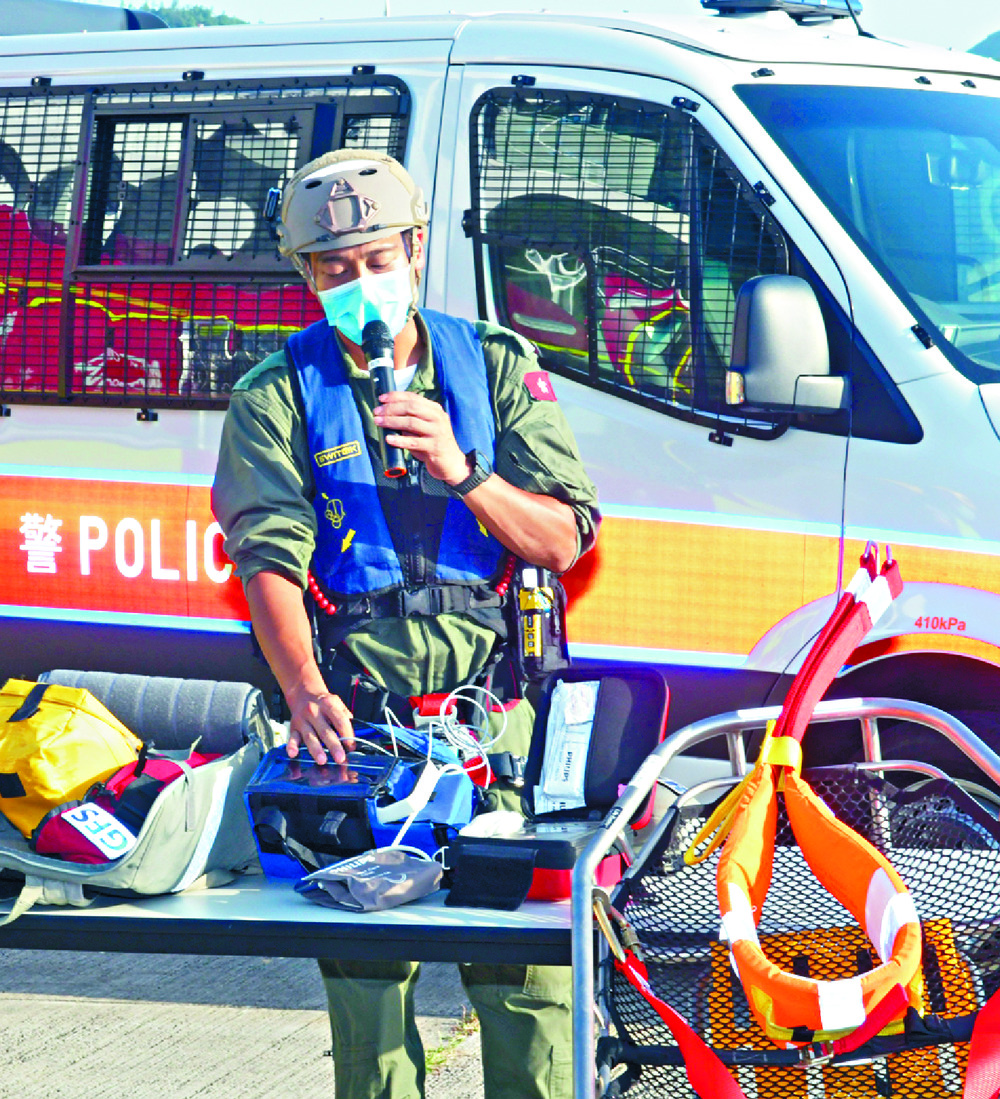 Hikers suffer record injuries
A record high of 401 hiking-related injuries were recorded in the first eight months of this year as the fire services said more people ventured outdoors amid the pandemic - sometimes alone.
The figure had already surpassed the 323 reported last year, according to the fire services. The Government Flying Service also received 885 calls for mountain rescues last year - twice that of the annual average of 400 from 2016 to 2019.

The weather and landscape proved challenging to the rescue of a male hiker on Lantau, said Mountain Search and Rescue Support Team senior fireman Wu Chi-hang.

Wu said the hiker, along with three friends, was trekking along South Heaven Gate Stream in Lantau Peak on the morning of May 10.

At 6pm, he climbed up a five-meter cliff there before losing his footing and plunged to the bottom of the cliff. His rescue was a bumpy ride, and spanned over 20 hours in two days, Wu said.

"The weather was foggy and extremely humid that day, so my team was forced to postpone the rescue operation to 8am the next day," he said.

Dense bushes and steep cliffs at the scene were obstacles to the operation, he recalled.

Emergency Unit Hong Kong Island Senior Inspector Ko Kwok-Kuen said police had found a signage system, allowing hikers to identify their location even without any phone signal.

Ko said the system encompassed a database with around 4,000 signs - marked on facilities such as road signs, lamp posts and catch waters - at Hong Kong Island country parks.

The Agriculture, Fisheries and Conservation Department acting senior ranger, Cheng Kwok-wah, said hikers could activate the "hiker tracking service" function on the department's "enjoy hiking" mobile app before setting off.

The Civil Aid Service's Operations and Training Officer, Lau Cheuk-yin, reminded hikers to thoroughly plan their hiking routes beforehand.

"Hikers should also bring kits such as water, headlamps, whistles, compasses and walkie-talkies with them," he said.

On Wednesday, the body of a 51-year-old Englishman who had been reported missing for five days was found in a valley near Yellow Dragon Stream on Lantau Island.

Julian Bowerman, a product designer, was found unconscious at 5pm before being airlifted by a GFS helicopter to Pamela Youde Nethersole Eastern Hospital in Chai Wan, where he was certified dead.

Amor Fati, a friend of Bowerman, said he always hiked alone around Lantau, and would sometimes carry a hammock with him to stay overnight near hiking trails.

Fati said Bowerman had lived in Hong Kong for a decade, but had been working in the city on-and-off since the 90s.

Also on Wednesday, a middle-aged man died following a cardiac arrest while trekking in Lai Chi Chong, Sai Kung.