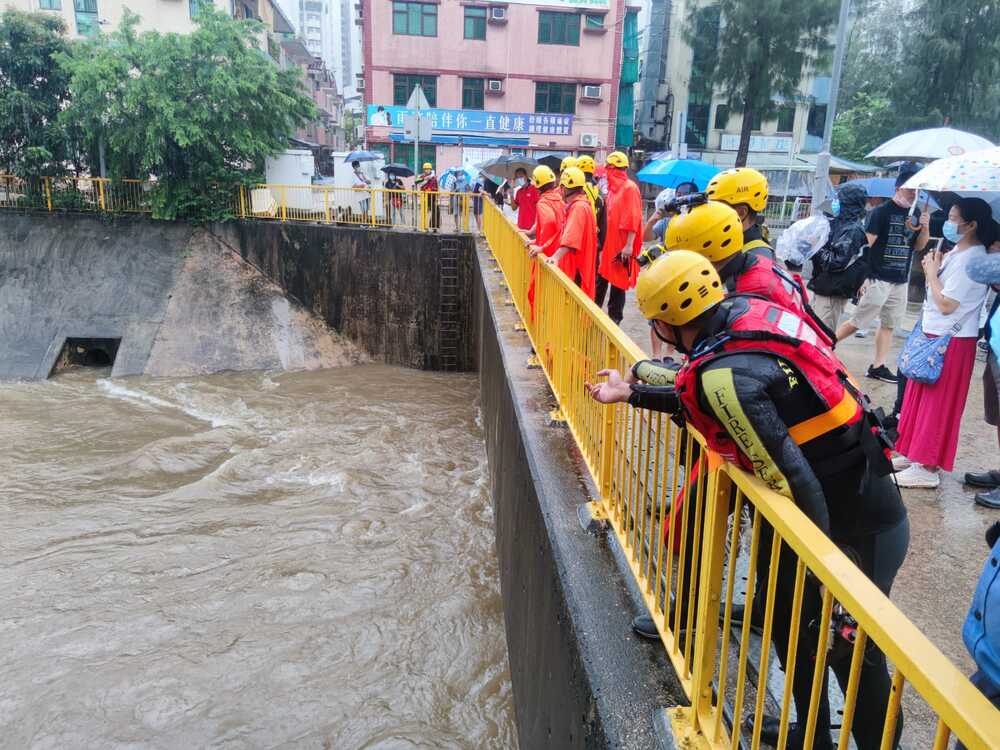 Hiker's body found after being swept away in Ma On Shan
Hong Kong fire officials confirmed the body of a male hiker was found after being swept away in floodwaters while hiking in Ma On Shan.
The body of the hiker surnamed Siu, was found along Ma Tai Stream at around 5 pm today. He was certified dead at the scene.

Rescuers including police officers and firefighters were called on to the scene shortly after 10.46am this morning, after receiving reports of the incident by three other hikers hiking with Siu.

Siu was said to have been swept away by flash floods when they were at a waterfall known as the "Hero Waterfall" along the Ma Tai Stream.

According to Siu's brother, who also arrived at the scene to help with the rescue, Siu was a veteran hiker with 20 years of hiking experience.

He said Siu was familiar with the hiking routes in the vicinity of Ma Tai Stream, he also said he was not sure why he still choose to go hiking today under such weather.